Biden Pick For HHS Could Be Bad For Vaping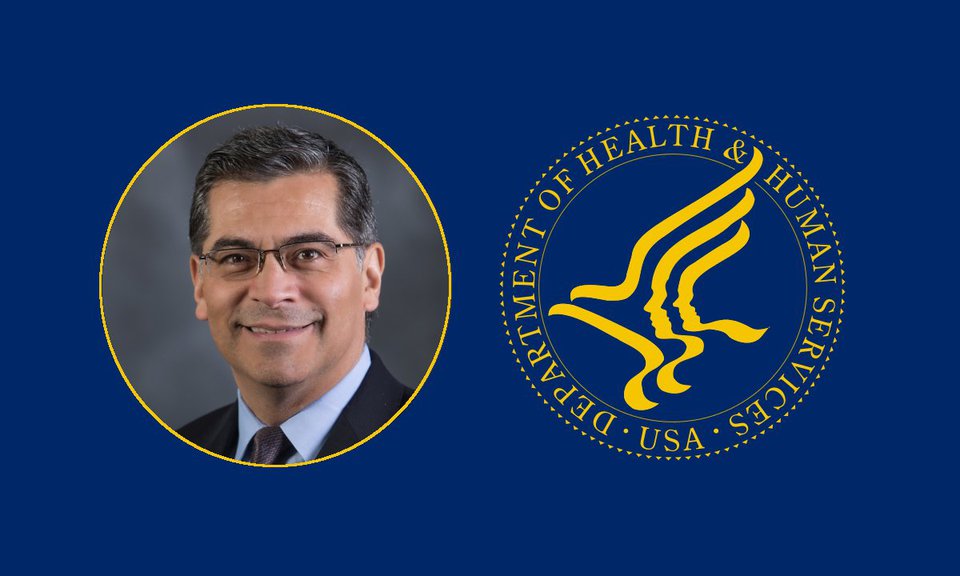 The New York Times is reporting that Joe Biden has put forward former 12 term Democrat Congressman and current California Attorney General Xavier Becerra as his choice for the cabinet position of Secretary of Health and Human Services.
From the Times article:
President-elect Joseph R. Biden Jr. has selected Xavier Becerra, the Democratic attorney general of California, as his nominee for secretary of health and human services, tapping a former congressman who would be the first Latino to run the department as it battles the surging coronavirus pandemic.

Mr. Becerra became Mr. Biden's clear choice only over the past few days, according to people familiar with the transition's deliberations, and was a surprise. Mr. Becerra has carved out a profile more on the issues of criminal justice, immigration and tax policy, and he was long thought to be a candidate for attorney general.

But in California, he has been at the forefront of legal efforts on health care, leading 20 states and the District of Columbia in a campaign to protect the Affordable Care Act from being dismantled by his Republican counterparts. He has also been vocal in the Democratic Party fighting for women's health.
As the article points out, it is somewhat of a surprise that A.G. Becerra was picked for HHS because he is a lawyer and not a former medical professional but his experience defending the Affordable Care Act, also known as "Obamacare", may be why he was picked. He may be called upon to reassemble the legislation from a regulatory standpoint which has been slowly picked apart and altered by the Trump administration along with the current HHS Secretary, Alex Azar.

While vaping is largely overseen by the FDA, the Department of Health and Human Services is also involved in forming executive policy regarding health regulations put in place by the FDA.
Secretary Azar was the point man on the Trump Administration's previous foray into vaping regulation. The White House vaping summit on vaping that ultimately pulled from the market non-refillable flavor pods from companies such as JUUL that aren't tobacco flavor. 
President Elect Biden himself doesn't like vaping, saying he would "halt" or "eliminate sales" of vaping products.
A.G. Becerra also has a negative view of the vaping industry, mainly focusing statements and actions relating to the "youth", as most other political figures. 
Acting as California Attorney General, Xavier Becerra sued JUUL for "deceptive marketing practices targeting underage Californians and endangering users of its vaping products". 
A.G Becerra also worked on anti-vaping initiatives, including one with the L.A. City Attorney during the lung crisis (EVALI) caused by fake THC carts that was wrong attributed to e-cigarettes. 
He is also quoted as saying "I'm taking on opioid manufacturers and vaping companies that poison our youth and families." The opioid industry has arguably destroyed countless families and ended the lives of hundreds of thousands of people in the past twenty years. To put vaping in the same category as opioids sounds extreme.
Ultimately, a Biden Administration may let the FDA continue to with the current PMTA process without further changes as vaping hasn't been as much of a hot button issue politically in the past year. However, only time will tell.