FDA asks Federal Courts to Delay PMTA for 120 Days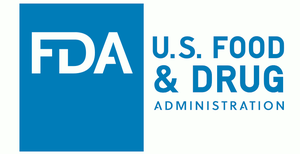 Legal counsel for the United States Food and Drug Administration (FDA) has asked the for the Pre-market Tobacco Application (PMTA) deadline to be delayed by 120 days, until September 9, 2020.
The FDA has asked the courts delay the process for 120 days due to the nationwide provisions designed to limit the spread of the deadly coronavirus pandemic gripping the globe.
The request for the delay is likely to be granted due to the complete shutdown of most non-essential gathering places which includes large portions of the federal government, courts and testing laboratories. Plantiffs in the case are not opposed to the delay and will not object according to the letter.
Employees of the testing labs for the FDA, which would normally participate the PMTA process, are currently involved in the U.S. government response to the coronavirus outbreak.
Here is the first page of the court filing made available by the American Vaping Association.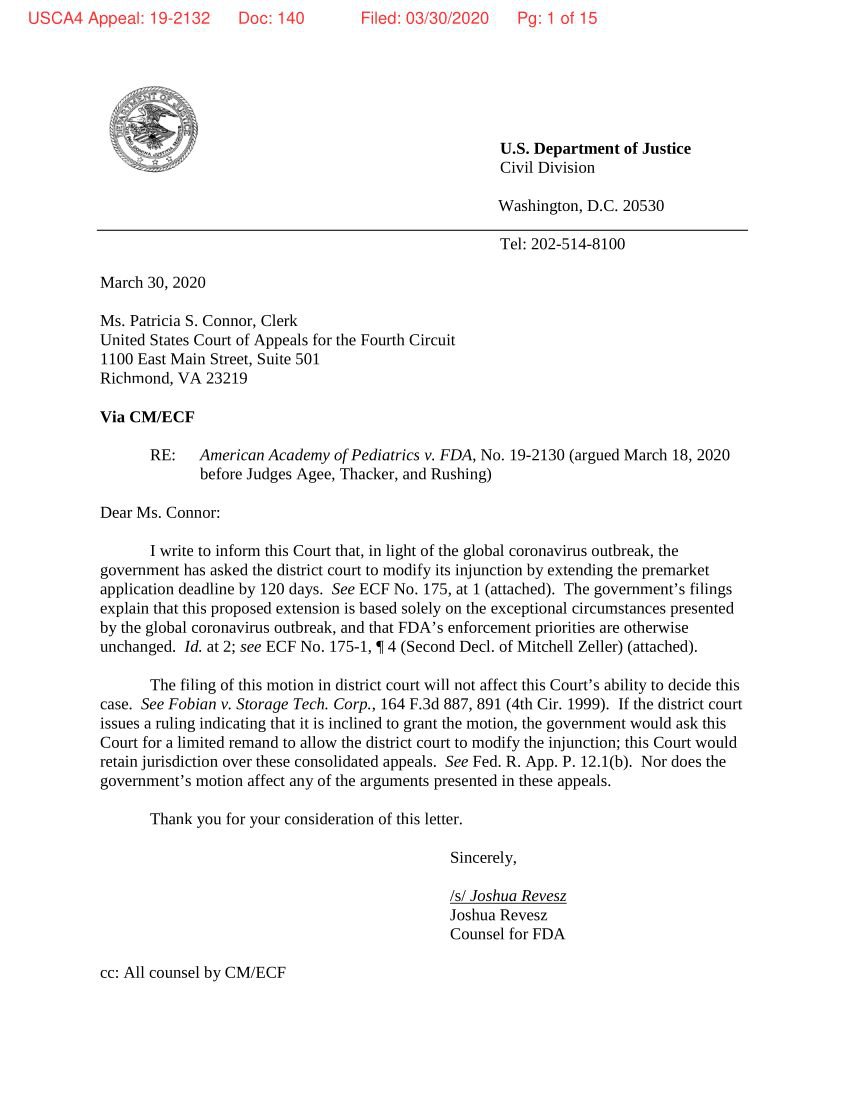 The PMTA process, designed by the FDA, requires companies to submit an extensive and costly application seeking permission from the government to allow any "tobacco" product, including vape tanks, mods, kits and most importantly vape juice, to be sold in United States markets. 

Vape advocates have argued that the expense and length process itself is a boon to large tobacco companies designed to push small companies that cannot afford the process from the market altogether. 
Previously, the deadline was set by former FDA Commissioner Gottlieb to be in 2022. Last year the American Academy of Pediatrics sued the FDA to force the deadline to be moved forward in time. The presiding Judge hearing the case set the new deadline for applications to May 12, 2020. 
Vaping is Still Under Threat!
This 120 day delay will give a small amount of time to vape companies and advocates to continue fighting to save vaping.
However, vaping and more specifically, freedom of choice and the availability of flavored vape juice continues to be under threat. 
Just two weeks ago the Florida legislature passed S.B. 810 banning all flavored "tobacco" products besides tobacco and menthol flavor.
S.B. 810, supported by JUUL and Big Tobacco, is a vape killing bill that will kill over 800 vape shops and small businesses as well as drive residents of Florida back to cigarettes from currently available alternatives.
If you are a voter in the state of Florida contact Governor DeSantis and ask for him to veto this flavor ban.