Dinner Lady Vape Pen Max [Review]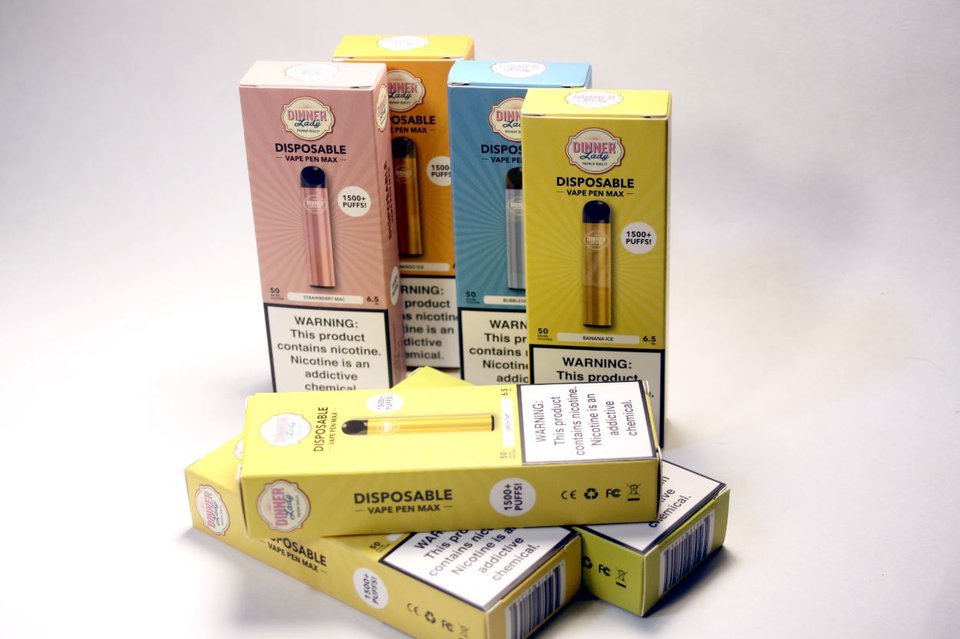 Dinner Lady Vape Pen Max Specifications
6.5ml - 50mg salt nic based vape juice
1000mAh battery life
304 stainless housing
battery safeties and protections built in
Dinner Lady is a UK based company but these pens are made in the USA and have applied for the PMTA (FDA application). This company intends on supplying us with these high quality disposable vapes for the forseeable future which is very welcome.
Dinner Lady Vape Pen Max (Ranked)
Rank
Version
About



The flavor that started it all and is easily an all day flavor (all of the time really)

Lemon tart as in the baked dessert
sweet lemon flavor with tangy counter points
Meringue
Buttery biscuit (cookie) flavor




Strawberry
Milkshake style overtones from vanilla / creme flavors
Almond cookie / bakery flavors
Hints of coconut




bright, tart lemon 
sweet sherbert
recreation of a classic candy flavor - immediate enjoyment
menthol / mint cool exhale




Strong mango flavor with background tropical hints
Honey flavored sweetness complimenting fruit
Menthol mint cool exhale
Nice replacement for JUUL mango lovers




Tastes just like a stick of "juicy fruit" gum

Pronounced ripe banana flavor
Vanilla cream background
Icy exhale




Balance of classic, zesty citrus flavors

orange
lemon 
lime
cooling menthol sensation / mint background




Tastes just like a snowcone.  No joke - instant sentimentality.

bubblegum blue snowcone flavor
berry background - seems to be more pronounced in the aroma than flavor
icy exhale / mint / menthol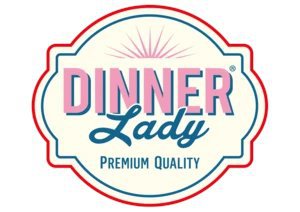 Dinner Lady is known for their absolutely delicious vape juice, both normal and even salt nic juices, in a variety of flavors but best known for Lemon Tart. (picture of dinner lady vape juice).
Dinner Lady rates their small 1.5ml, 400puff 20mg pens (euro version) as the equivalent of 20 cigarettes or 1 pack. These 1500 plus rated pens, which contain 4 times the juice (6.5ml), meaning these pens could be the equivalent of around 4 plus packs on the low side. If you get the 5% (50mg) pens and take shorter puffs, the plus could be translate to several hundred extra puffs -- a huge value.
We know Dinner Lady makes fantastic flavors, but how is the quality of these pens. These pens, aren't imports, they are made here in the US and have all the safeties we would expect from a full size pen (they basically are - HA!). These pens have a diameter roughly the same as a quarter and contain a 1000mah battery, 6 ml capacity of salt nic and the suitable electronics. The housing is a 304 grade stainless steel, with medical grade organic cotton, a MCU (micro control unit) for battery protections and a PCB (printed control board) controls the voltage output for consistent firing.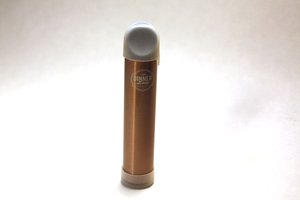 The device itself is draw activated and ready to vape right out the box. These device come with a very nice silicone sleeve that you can use to keep any lint out of the device if you want to carry it in your bag or pocket. 
These devices don't seem to leak either. Out of the seven pens we tried there was only one device that had any seepage on the mouth piece out of the box and may have just been from manufacture as it didn't reoccur.
When it runs out of juice the device will blink to indicate it is exhausted, at which point you can just toss it in the trash.

Each of the pens we tried was 50mg (5%) salt nic concentration, delivering plenty of satisfaction. The throat hit with this concentration is still smooth but definitely present.

There is a comfortable, ergonomic polymer mouthpiece capping off the pen. The devices are draw activated with a fixed slightly loose mouth to lung pull. 

These are definitely premium pens, each with very enjoyable flavor profiles. We did rank them one to seven but even number seven is fantastic and could be your number one! If you want to try a variety, just get the sampler pack which contains five pens.

size is in line with enhanced capacity - not a stealth item
Fantastic, clean flavor profiles
smooth draw and throat hit
Long life - estimated 1500+ puff lifespan
High build quality - Made in the USA from a UK parent company
Use code VS25 for 25% off vape juice