FDA focuses on Disposable Vapes as PMTA Deadline Arrives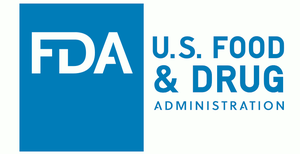 The FDA deadline for Premarket Tobacco Applications (PMTA) for vape products to remain on the market has arrived. Today is the final day for applications to be submitted for review, a process that is estimated to cost several hundred thousand dollars (or more) per item. Small companies that are unable to acquire the funds or personnel to complete the process are closing, leaving more people unemployed.
In a press release from today (Sept. 9, 2020), the FDA commissioner Dr. Stephen Hahn sets his sights on continuing the work to "curb youth use" instead of focusing on product safety and harm reduction in the entire population.
Today, the U.S. Food and Drug Administration, in partnership with the Centers for Disease Control and Prevention, released new data from the 2020 National Youth Tobacco Survey (NYTS), which show 1.8 million fewer U.S. youth are currently using e-cigarettes compared to 2019. After two years of disturbing increases in youth e-cigarette use, we are encouraged by the overall significant decline reported in 2020. This is good news; however, the FDA remains very concerned about the 3.6 million U.S. youth who currently use e-cigarettes and we acknowledge there is work that still needs to be done to curb youth use. Youth use of e-cigarettes remains a public health crisis that is affecting children, families, schools and communities, and we will do everything possible to stop it – including new actions we are taking today.

The findings come as we mark today's premarket review submission deadline, a milestone for ensuring new tobacco products, including many already on the market, undergo a robust scientific evaluation by the FDA. Scientific review of new products is a critical part of how we carry out our mission to protect the public—especially kids—from the harms associated with tobacco use. Companies must demonstrate that each product meets the applicable statutory criteria for receiving marketing authorization, such as whether marketing the product is appropriate for the protection of the public health. In such cases, the FDA may assess, among other things, how particular e-cigarettes or other electronic nicotine delivery systems (ENDS) could help addicted adult smokers seeking to transition away from cigarettes, while also weighing the concerning popularity of these products with young people. The FDA has been working tirelessly to ensure that we are as prepared as possible to receive, process, and review the applications in a timely manner.

In addition to the critical premarket scientific review of tobacco products, taking enforcement actions against those who violate the law remains a vital way we protect public health. Following today's deadline, the FDA will be prioritizing enforcement against any ENDS product that continues to be sold and for which the agency has not received a product application. Additionally, based on several factors – including the likelihood of youth use or initiation – the FDA will make the best use of agency resources to enforce against any other deemed new tobacco product that does not have the required premarket authorization, though as the result of a court decision, the FDA will not be enforcing this requirement for "premium" cigars.

...

The warning letters issued today underscore our concern with the rise in youth use of disposable e-cigarettes and the notable use of menthol-flavored e-cigarettes. As we have said many times, the FDA will take action against any ENDS product—regardless of whether it is cartridge-based, disposable, flavored, or otherwise—if it is targeted to kids, if its marketing is likely to promote use by minors, or if the manufacturer fails to take adequate measures to prevent youth access. The agency's actions demonstrate that the FDA will continue to aggressively respond to this public health crisis based on evolving data. This new data will inform the FDA's enforcement and other actions, and flavored disposable ENDS will be an enforcement priority for the agency. Our message to companies that sell youth-appealing products without marketing authorization is that they risk action by the FDA. And we are prepared to take additional actions in the future to hold companies accountable for marketing any e-cigarette products that are appealing to youth.

No one wants youth to become addicted to nicotine but it is already illegal for anyone under 21 to use these products. 
Less youth are using e-cigarettes than ever before but there may be a few high schoolers out there breaking the law. The FDA uses the number 3.6 million youth because it is a large number, however upon looking at these surveys the youth usage is mostly occasional. 
There are 330 million people in the United States so 3.6 million is a bit over 1% of the population. 12.6% of women and 15.6% of men are current smokers as of 2018 according to the CDC. 
Focusing on ending youth usage by targeting products that the commissioner acknowledges in his press release that "electronic nicotine delivery systems (ENDS) could help addicted adult smokers seeking to transition away from cigarettes" while there are over 480,000 actual deaths from smoking each year. 480,000 people actually dying each year versus 3.6 million young people illegally vaping -- which is more concerning?
Focusing on reducing smoking in the population as a whole would incidentally also reduce harm in the youth population. 
Every type of vape juice flavor has been the main target for years by all sorts of people from politicians, regulators and media to the benefit of Big Tobacco. IQOS has also received modified risk tobacco product status from the FDA, which allows the company to say that the product reduces harmful exposure. E-cigarettes have been shown to reduce harmful exposure to carcinogens as much as 99%, far more than IQOS.
Adults use flavored vape products at a higher rate but youth may also use flavored vape juice which means no one should be allowed to use it.
No one gets to use disposable pods as the FDA pulled them off the market to save the kids. Now everyone uses the very convenient disposable vape pen. What a shocker!

But since youth may illegally use this product, expect them to not be available for long. Enjoy while you can grown ups.