Reminder: Joe Biden Said He Will "Halt" or "Eliminate" All Sales of Vaping Products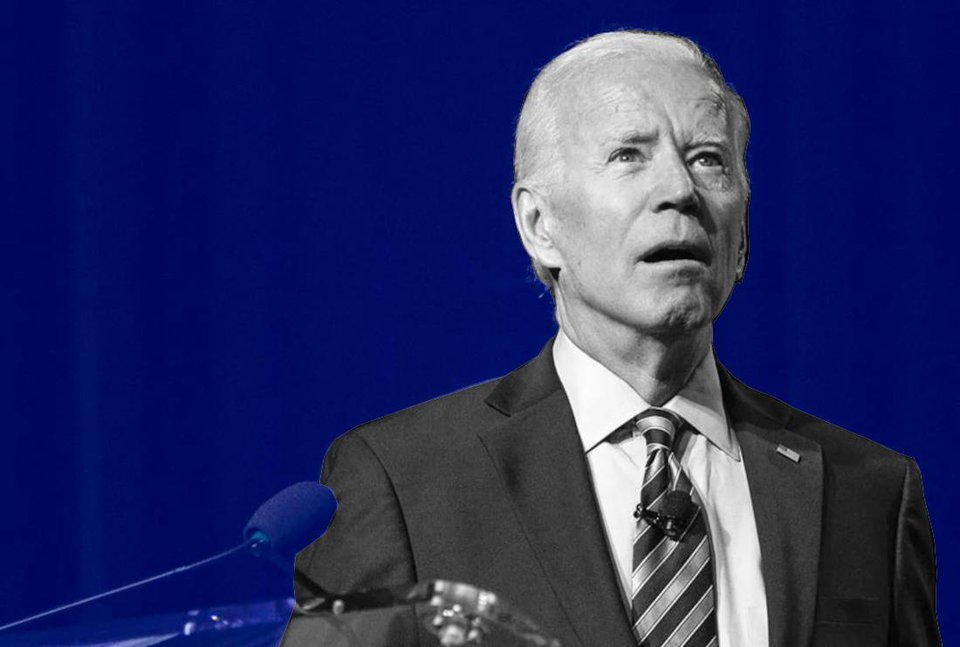 August 7, 2020
Vice President Biden, the Democrat nominee for President, hasn't addressed e-cigarettes or vaping all that much. When he has mentioned it -- it wasn't positive.
From Bloomberg News on January 5, 2020:
Democratic presidential candidate Joe Biden said he would halt the sale of vaping products until more research about its effects is conducted, proposing even tighter restrictions than the Trump administration's partial ban on the sale of flavored products.

There needs to be "serious scientific data as to whether or not it has the kind of long-term damage on the lungs and it causes death before we allow it to be sold," Biden said Saturday in response to a voter question at a rally in Des Moines, Iowa.
A video of a second very similar interaction, possibly the same interaction, can be seen below.
The video has been clipped by ATR.org with the following transcription:
Voter at town hall: "My question is concerning the vapor industry. Over the past several months, the Trump administration thought over proposed regulations and then recently just came out with a much more narrow plan to target just the products that are the most popular among our youth, and it would largely leave small businesses unaffected. My question to you is, have you met with any of the small business owners in that space to see how these regulations impact them or how they think that we should continue forward in order to prevent youth access to these products."

Biden: "I have not met with any of the particular individual small business people selling the vaping equipment and the kinds of material that you can include in and put in the pipe. But I tell you what, one of the things that you know, everybody knows who Donald Trump is, we gotta let him know who we are, and he's telling who I am. And I choose science over fiction. And so if the science has demonstrated is doing great damage then I don't care what it does to a small business person who's selling this stuff. If it is damaging lungs, if it's causing the kind of damage that is said and that studies not been fully done yet. If it turns out that it is that I would eliminate it. I would make it I would go after it in a hard way. I would make it broader, not just for he is."
Vice President Biden's statements seem to indicate that he was not in favor of a narrow action such as that taken just days prior by the FDA which banned the sale of flavored vape cartridges other than tobacco and menthol flavors such as those sold by JUUL.
Instead, it seems that Mr. Biden would just "eliminate" or "halt the sale" of all vape products pending further research into safety. 
Research conducted worldwide dating back several years has indicated the difference between smoking and vaping including that e-cigarettes are 99% less carcinogenic when compared to smoking. E-cigarettes are even sold in hospitals in England. "Science and research" doesn't seem to cross oceans when it comes to vaping however.
The FDA also just recently granted modified risk tobacco product status to IQOS, a heat not burn tobacco product, which has been shown to emit more carbonyls than e-cigarettes but less than traditional cigarettes.
Context of the Time Period Biden Made These Comments
... and What about Trump?
These comments made by Mr. Biden were made at the tail end of a manufactured controversy surrounding "vaping" in general concerning a series of lung injuries and deaths termed by the medical community as EVALI (e-cigarette or vaping product use associated lung injury). 
Starting in the summer of 2019, reports of lung injuries began to be covered extensively as "scare" journalism. By August, research was indicating that the culprit behind the injuries was in fact vitamin E acetate, a harmful additive mixed in some illicit THC cartridges to make the products appear more authentic or high quality. 
Amidst the controversy in September, President Trump announced he would ban flavored vape juice much to the satisfaction of many who would like to kill the vape industry.
At the end of October, the CDC began to acknowledge what the vape community had been saying for months regarding the cause of the lung injuries. It wasn't until the end of January of 2020 when the CDC completed their investigation.
By November 2019, President Trump was under enough pressure from his base, the vaping community, harm reduction advocates and the vape industry, that he had to hold a summit with stakeholders to figure out what actions should be taken. By the end of the meeting, Trump had basically concluded that he got sucked in by proponents for a vape ban and that he should just target flavors in pods as a middle ground.
The FDA announced the pod flavor ban the first week of January 2020.
The Wall Street Journal reported later that Trump expressed regret that he had gotten involved with the vaping issue in the first place. A statement which may indicate that he may have regretted taking a stance for which he recieved flak from his voters instead of allowing the FDA to take blame for any anti-vaping actions.