Vaporesso Target PM30 - Replaceable Mesh Coil Vape Pod [Review]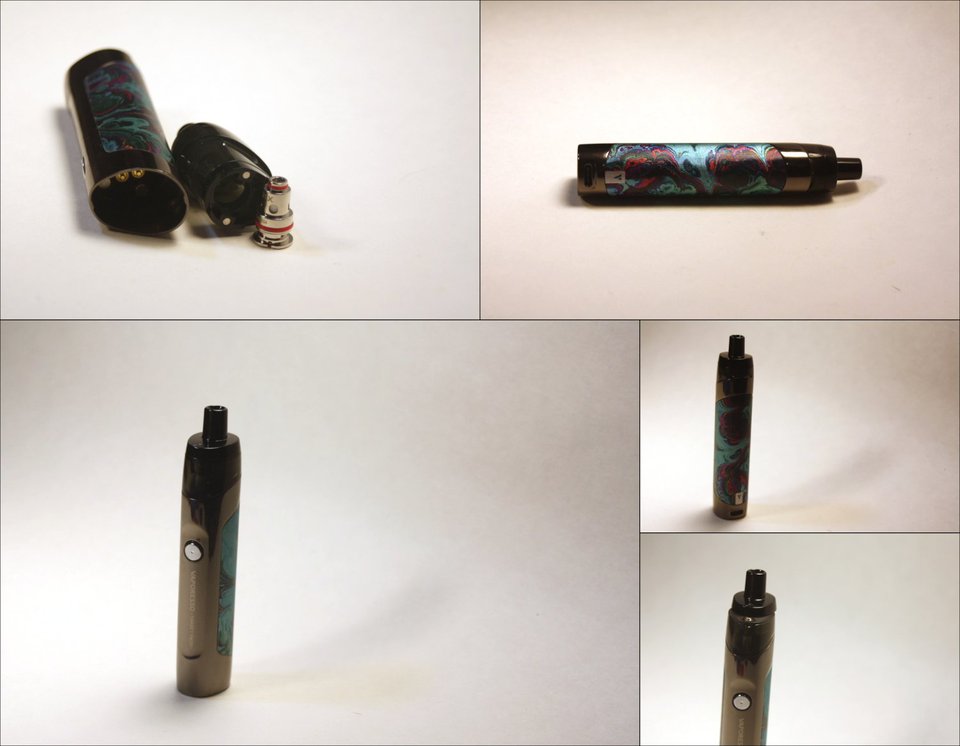 Vaporesso Target PM30 Specifications
Pods made from PTF
USB-C charging
117.1mm x 22mm x 26.7mm (more of a vape pen size)
Replaceable Mesh (GTX) coils and Replaceable pods
USB Type-c charging (fast)
3 level adjustable wattage
What comes with the Vaporesso Target PM30
One Target PM30 mod
2 Target PM30 pod bodies
One 0.6 ohm mesh GTX coil
One 1.2 ohm regular GTX coil
One type-c usb cable
The Vaporesso Target PM30 takes all the features from the popular Podstick and upgrades the battery, the looks and adds replaceable GTX coils.
Each PM30 comes with a slate grey metallic finish and an opalescent, painted graphic in a variety of colors combinations.

The Target PM30 is a bit bigger than the Podstick due to the much larger, 1200 mAh internal battery. This vape kit is essentially a vape pen due to the size but has a tear drop shaped body which is easier to handle than a standard tube shaped pen. 
All day, perhaps even multiple day, battery life is essentially guaranteed. Charging is fast and easy with the included type-c USB charge port.
Filling the pods uses a spring loaded top fill port that is well suited to smaller unicorn bottles. Filling with huge 100 ml bottles takes a little more effort.
Both the pods and the GTX coils are replaceable. Want to use a different vape juice for a while? Just pop on a different pod with a different coil and swap back later. No other adjustments required.
GTX coils come in both mesh and standard wire varieties. While both coil types produce excellent flavor, the mesh edition produces a bit more vapor and is better suited to higher nic standard vape juice. The higher ohm wire coil is great for salt nic vape juice.
Airflow comes in through the bottom of the pod and provides an enjoyable, loose mouth to lung, fixed airflow draw.
On board is a smart chipset, the AXON mini, which can detect the resistance of the coil and automatically adjust the wattage. Further adjustment can be made to adjust the wattage levels using a triple button press -- low, medium and high.
It may be a bit large for front pocket carry but this vape pod will last a considerable amount of time making it a good choice for home and travel usage. The Vaporesso Target PM30 is a stylish, simple to use vape pod that provides an excellent mouth to lung vape. 

Slide top can be difficult to use with larger bottles
a bit large for front pocket carry
Excellent Flavor profile from coils
Satisfying MTL draw (on the loose side)
Long battery life for a device like this (1200mAh) - more than all day with the right juice
Slide top fill - (works best with smaller unicorn bottles)
Replaceable pods and replaceable coils (GTX - 0.6 mesh, 0.8 mesh and 1.2 regular coil)
Smart wattage adjustment based on detected coil
Free Shipping! Low Price Guarantee!