Ziip Pods - POG (JUUL Compatible)
A Quick Look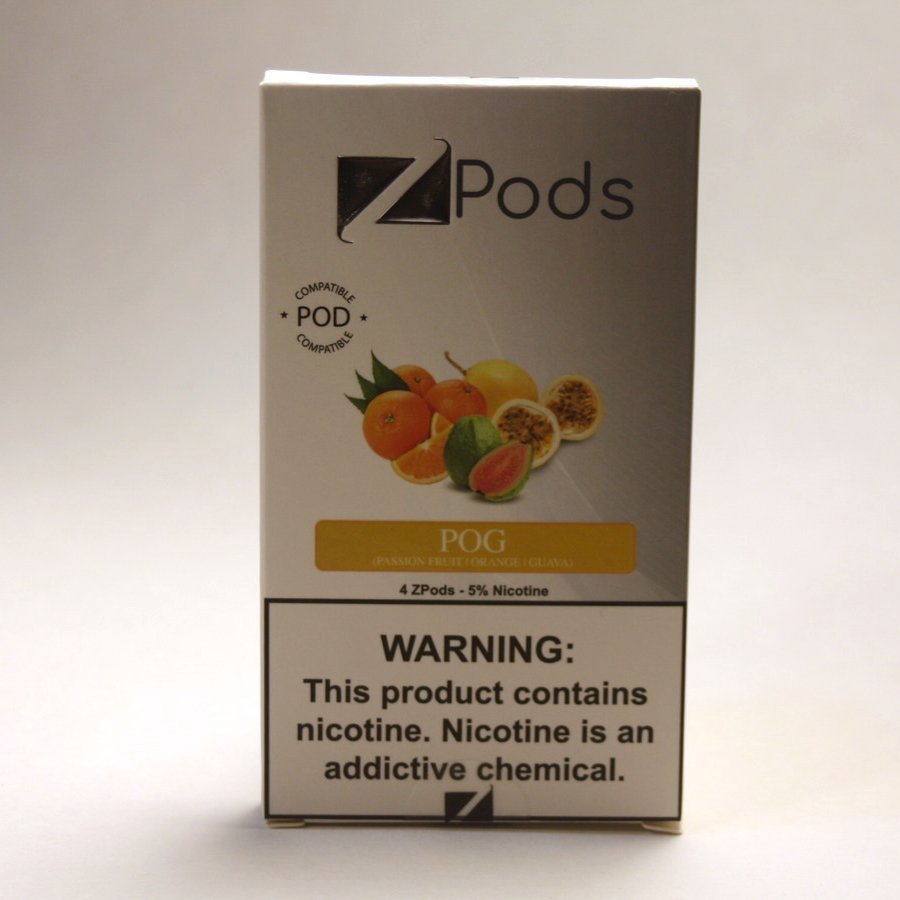 Quick Look at POG - Ziip Pods (Juul Compatible)
Ziip Pod delivers pure tropical bliss with the POG pod -- a combination of Passion Fruit, Orange and Guava.
The POG pod tastes just like a juicy, tropical gum or punch blend. 
If you have enjoyed Mango flavor pods, try the POG!
Fantastic tropical flavor combination -- Passion Fruit, Guava, Orange
Tastes very similar to tropical flavor gum
Light throat hit
1ml capacity - 1.8 | 3.0% | 5.0% Strengths (Nicotine Salts Based)
Use SHIP20 for free domestic shipping over $20!