Wotofo Dyadic - Powerful AND Easy Regulated Squonk Mod (Review)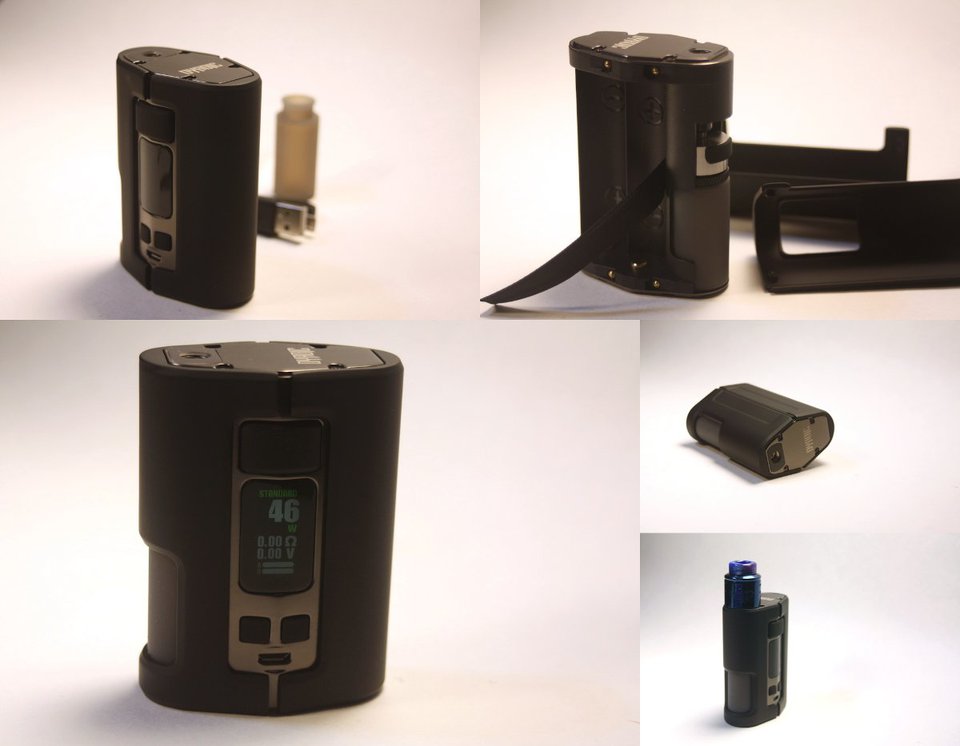 Wotofo Dyadic Specifications
5-200W wattage range
0.05 - 3.0 ohm resistance range
8.5ml bottle capacity
3 power modes
0.0001s "instant fire" speed
0.05 ohm builds
What comes with the Wotofo Dyadic
one Wotofo Dyadic
one 8.5ml bottle and one spare 8.5ml bottle
one USB cable
Wotofo with designer Tony B have released another collaboration for RDA and vape enthusiasts, the Wotofo Dyadic -- a powerful yet easy to use, dual 18650 regulated squonk mod.
The slight diamond, ergonomic shape allow the mod to be quite easy to hold on to and both the firing button as well as the squonk bottle are well placed for comfortable use in the right hand. 
Placing the large, bright, color screen directly under the fire button doesn't impact visibility, even when using the device in direct light. The screen also uses a fairly large font for the wattage readout and has two battery indicators.
The 510 connection has a new design element that is supposed to prevent your favorite RDA from getting stuck, which is a welcome feature. Having a stuck RDA sucks but is also something we don't want to test.
Wotofo uses a simplified feature set for the device, which was a good call. The Dyadic is a variable wattage device only with three power modes. With a very wide resistance range (0.05ohm to 3.0ohm), and up to 200W of power, it can handle pretty much any build. There is no TC mode, so stick with kanthal A1 and SS316 wire types.
Wattage increases are in single watt increments, which is nice to see, particularly on a device like this.
This mod uses a dual door system, one side for the batteries and one to access the squonk bottle. A spring loaded tab system secures each door which seems to work well so far and may be more durable than magnets over time. 
Each door has a rubberized coating that makes the housing of the device resistant to scratches and prints. The coating gives a matte type finish but also gives a pleasant touch.
Under the doors, both batteries are held in the sled with no rattle but also no difficulty replacing them. 
One of the best features about the Dyadic is the squonk bottle. On the cap is a little plug for filling the bottle without having to remove it. The squonk bottle fits into place quite snug with not much play, which is perfect for getting a good squeeze. 
Included with the mod is a spare bottle and tube but unfortunately the spare does not have the ring or top.
Performance, Experience and Thoughts
First off, the squonk bottle is pretty good. With a snug fitting bottle like this one, you get a good squeeze but don't try to pre-fill the bottle. Put it on then fill with the side port. 
Filling the bottle is easy and quick. The only drawback is that it is also easy to overfill and get a bit of seepage.
Squeezing the bottle with the right hand ring finger is comfortable and there is enough suction to drain any excess juice back into the bottle. 
Firing the mod is quite natural and is very responsive with a low ramp up time. 
Having wattage only is perfect for this type of device and not having a menu keeps things simple. Since it is regulated and has all the safety features you could need, the device is beginner friendly.
Overall, this is a very good squonk mod that is comfortable and easy to use, even for a beginner to squonking.
easy to overfill bottle and spare bottle doesn't include the cap
Super simple to use -  Easy to fill, wattage only and No menu system 
Near instant firing and can have builds down to 0.05ohms
Side fill bottle - don't have to remove to fill (8.5ml capacity)
Erogonomic shape and convenient squeeze / fire button for right handers
510 threading designed to prevent stuck RDAs incidents
Large / Clicky thumb fire button
Easy read color screen with dual battery indicator
"Velvet" rubber coating for grip, durability and comfortable touch