Vaporesso Renova Zero - Refillable Vape Pod (Review)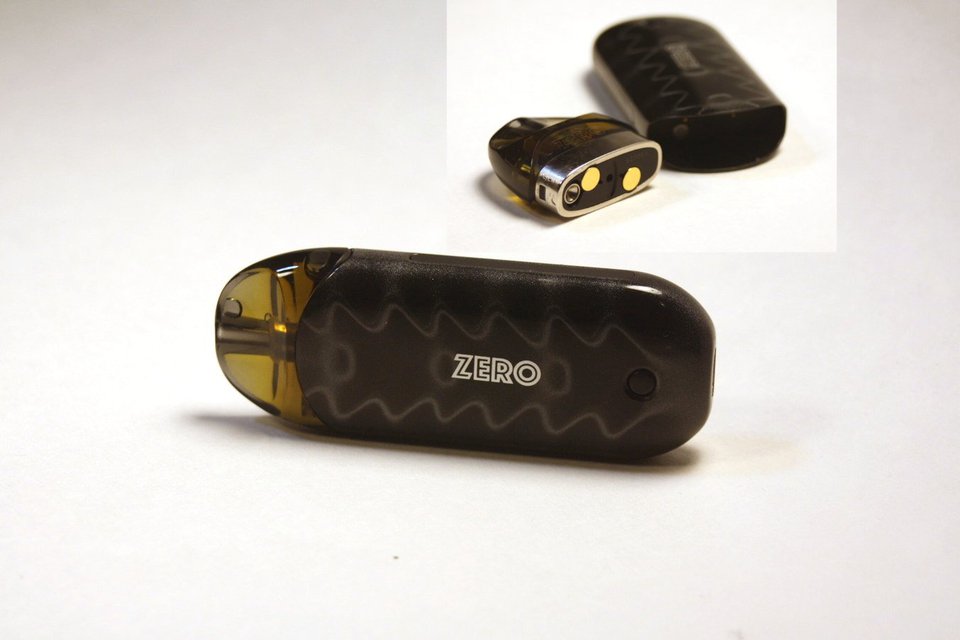 Vaporesso Zero (Refillable Pod Vape) Specifications
31mm x 13.5mm x 80.2mm
2ml capacity
650mAh built in battery
CCELL 1.0ohm 
PCTG contructed pod meeting NSF/ANSI Standard 51
Push to fill
OMNI mini chipset
Draw activated firing
What comes with the Vaporesso Zero (Refillable Pod Vape)
One Zero Mod
One 2ml Pod
One 10ml filling bottle
One high quality USB charging cable
The Vaporesso Renova Zero is a draw fired pod device with a thin profile that is well suited for carrying in your pocket or bag. 
The pod has a sloped, carved shape that is comfortable against the lips. Flip the pod over to use the spring loaded push to fill, which works best with unicorn or plastic tipped bottles. Each kit comes with a 10ml refill bottle if you use glass dripper based juices.
Vaporesso used the OMNI mini chipset, the little brother to their marquee chip, making this temperature controlled device have some cool features such as low liquid protection that can prevent dry hits - very nice!
The Zero has 3 power levels on the device and all of them are pretty good with green providing the highest power level, blue medium and red the lowest. Using the lowest level will allow you to get the longest battery life and extend the durability of your pod. 

The Zero gives a very good, clean flavor profile thanks to the CCell (ceramic) based coil in the pod. The vapor production is about what you would expect from a ccell device like this one. The vapor production can be boosted a bit with a small primer puff before your real hit. The Zero has a pretty good, medium draw that is in between tight and loose mouth to lung.

Overall, the Zero is a good little auto draw pod system that gives a clean vape. You'll get the best results with a 25mg nic salt based juice.

kit only includes one pod - have seen reports of inconsistent pods but the one tested was fine
Great flavor and medium MTL draw
Perfect for 25mg nic salt based vape juice (ceramic coil design)
Thin profile and comfortable mouth piece shape 
Draw activated firing with 3 power levels
Push to fill (no plugs!) - refill bottle included for glass bottle users
Lots of protections including Low Liquid Detection to prevent dry hits 
1A quick charging - drained to full in 45 mins
Free Shipping over $39.99 from Vaporesso! (2-Day)