Vapetasia Rainbow Road E-Liquid (100ml)
A Quick Look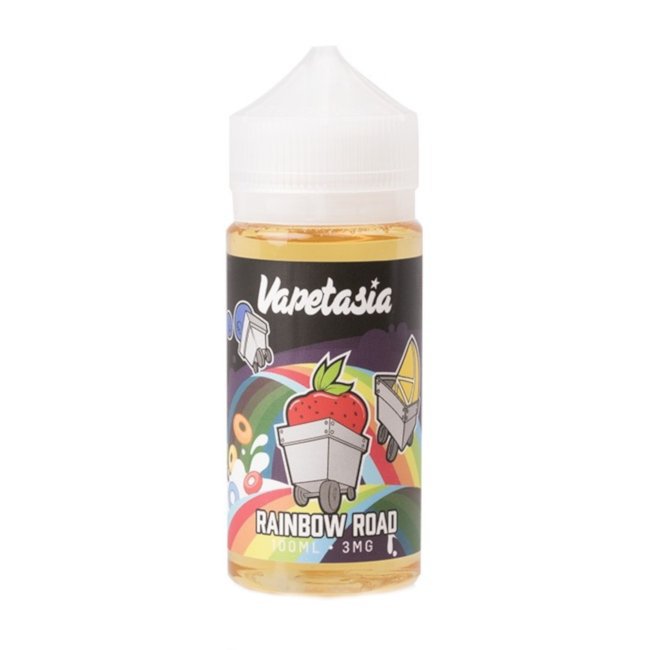 Vapetasia Rainbow Road (100ml) Specifications
100ml unicorn bottle
70 VG / 30 PG
Quick Look at Vapetasia Rainbow Road (100ml)
Rainbow Road is a killer vape juice that tastes just like fruity breakfast cereal, combining fresh strawberry, tangy citrus, floating in a rich, creamy custard.
fresh, sweet, strawberry, blueberries and tangy citrus inhale
savory, custard exhale
From the makers of Killer Kustard, Vapetasia.
Flavor Profile:
Fresh Strawberry
Mixed Berries
Tangy Citrus
delicious, fruity cereal in creamy custard
Free Shipping! Low Price Guarantee!