Ultimo Vapor - Snowball
A Quick Look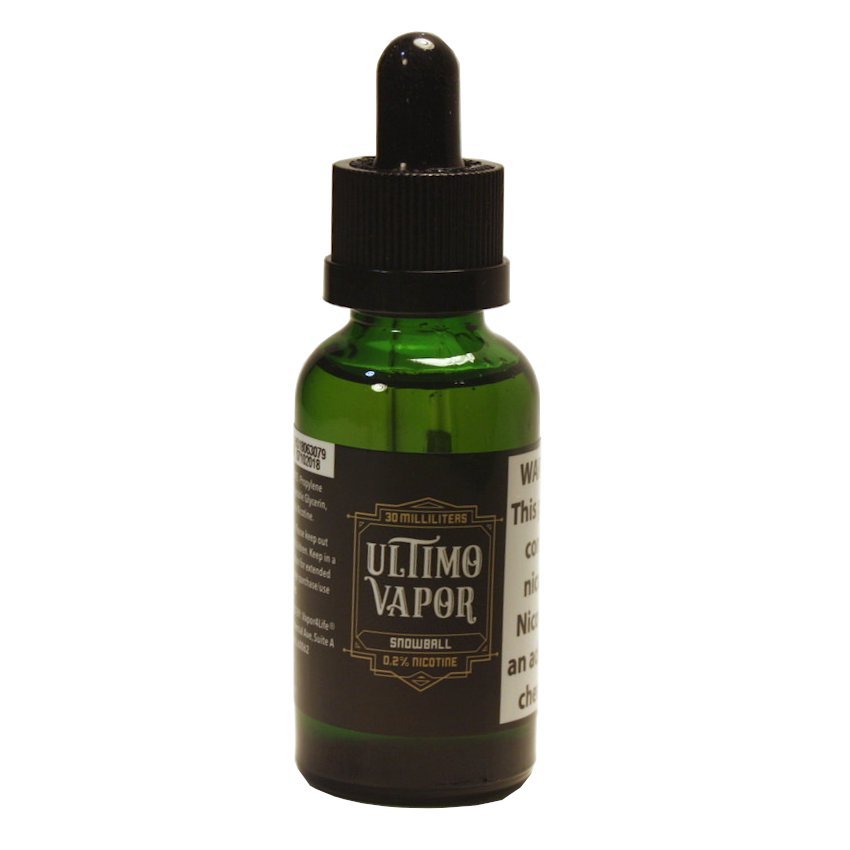 Quick Look at Ultimo Vapor - Snowball
Snowball has a sweet, peppermint essence that is similar to a "Patty" style candy on inhale with a delicious lingering hard candy aftertaste that delivers a blast of menthol cool on exhale.
Snowball is great for mouth to lung flavor chasing as well as pod vaping. You can even add a bit of this to another e-juice to give it a minty cool boost!
60/40 blend delivers a good throat hit and it is available in strengths from 0 - 24mg.
Pure peppermint goodness with the right amount of sweetness  on inhale 
Icy blast of menthol cool on exhale
hard peppermint candy aftertaste
This flavor is great to add to other flavors to give a minty/menthol boost!
Use code VS25 for 25% off vape juice