Transistor - Tango Melon
A Quick Look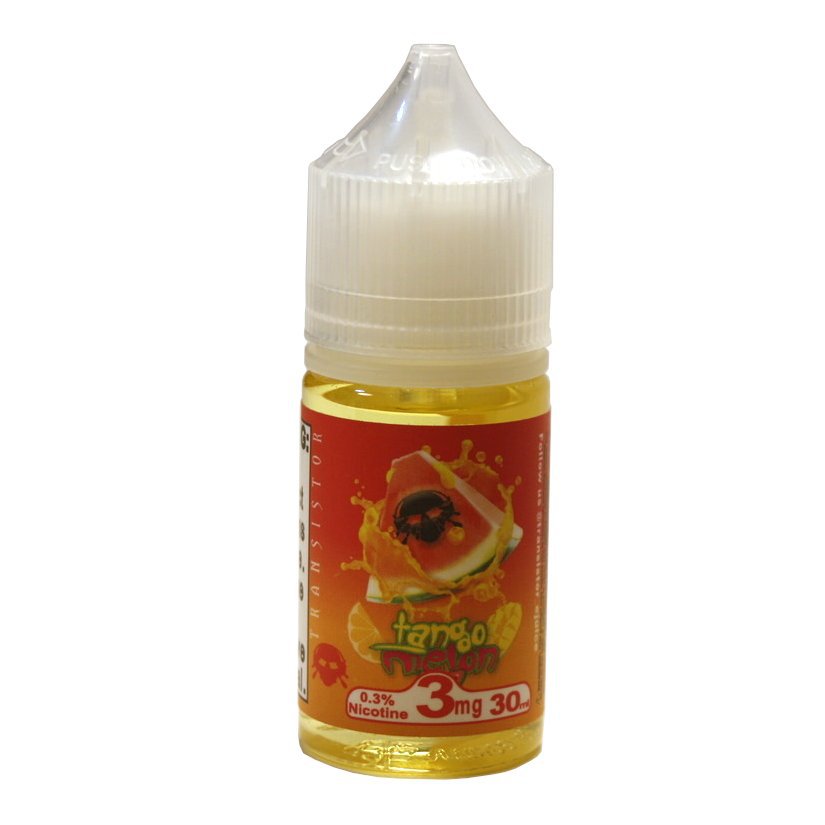 Quick Look at Transistor - Tango Melon
Tango Melon is a fruit punch / tropical candy blend of tangerine, mango and juicy watermelon flavors.
First you get hit with the juicy watermelon and citrus inhale followed by the mango candy exhale. 
This is a killer tropical punch candy flavor that may be too good! Makes for a good all day vape for tropical fruit fans.
This flavor is so tasty you may run out faster than normal!
tropical candy combo with a juicy watermelon and citrus inhale with a sweet mango finish
makes for a good all day vape
available in 30ml and 120ml unicorn bottles
70/30 blend in 0mg, 3mg and 6mg nicotine options
Use code VS25 for 25% off vape juice