Lost Fog Streek
A Quick Look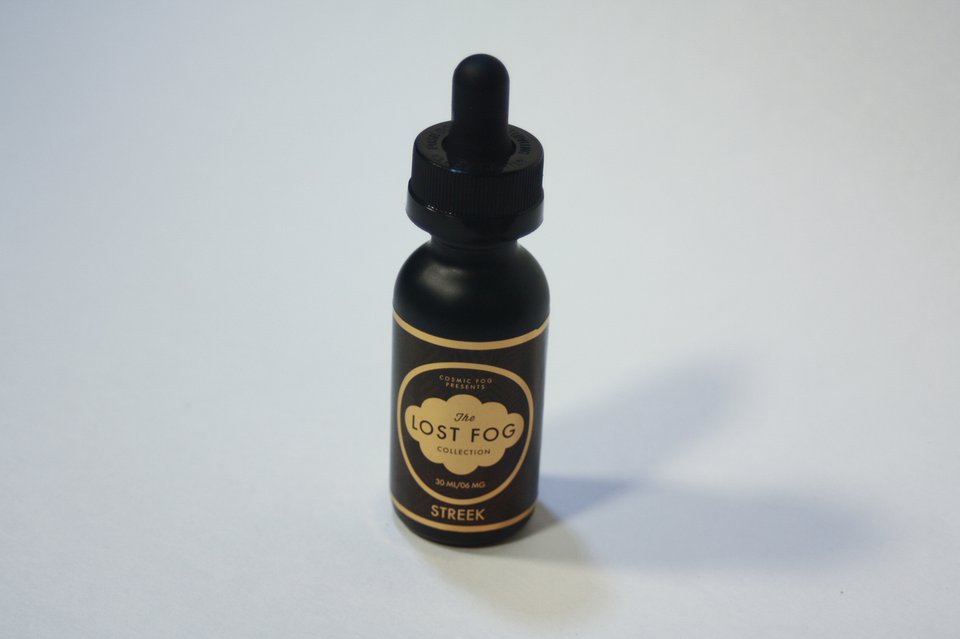 Quick Look at Lost Fog Streek
Lost Fog Streek E-Liquid Review
Part of the Lost Fog collection by Cosmic Fog this E juice is absolutely delicious.  
Gaviota strawberries blended with soft creamy greek yogurt. I could literally vape this forever which I can also say about the other E Liquids in the Lost Fog collection.
Sweet, savory, and creamy and not heavy at all.
Taste is very similar to greek strawberry yogurt.