Ultimo Vapor - Rough Rider Red
A Quick Look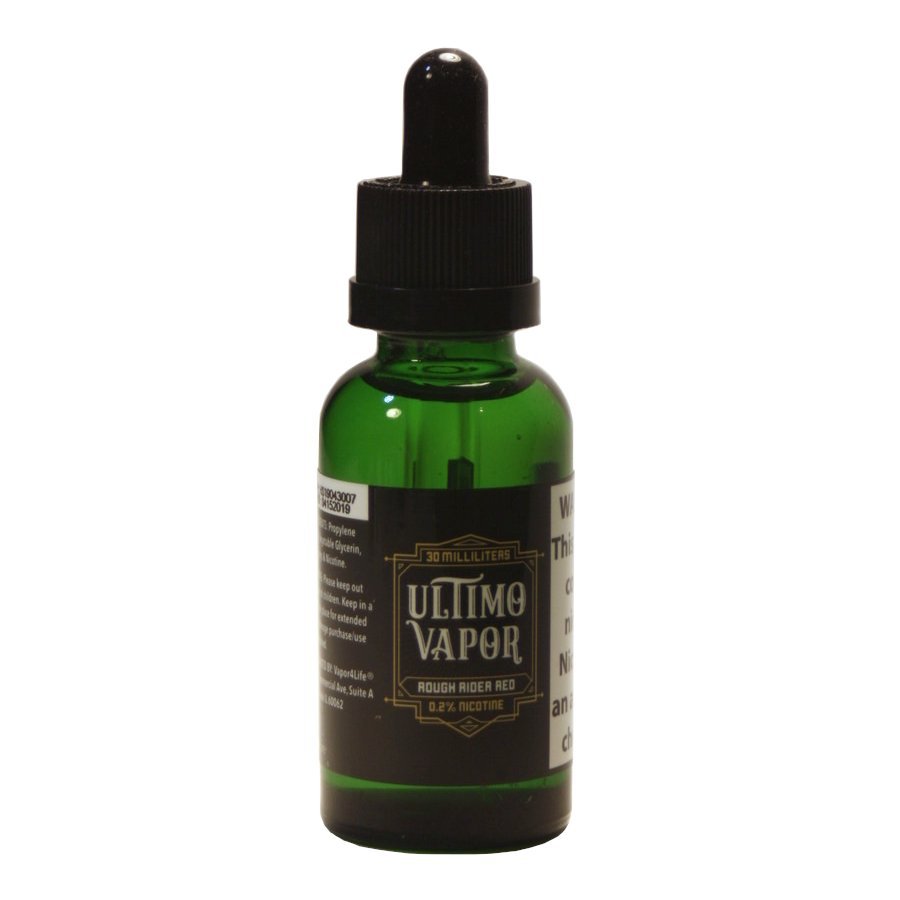 Quick Look at Ultimo Vapor - Rough Rider Red
Rough Rider Red is a very accurate American cigarette tobacco flavor -- from inhale to exhale and even aroma. 
Put this in a tank with a tight mouth to lung draw and you would think it was the real thing. It is the choice for vapers that are in search of a faithful recreation of a "Red" style cigarette. 
This 60/40 blend delivers a good throat hit with the authentic cigarette flavor in 0-24mg levels of nicotine that makes this a perfect pairing with mtl tanks, pens and pods.
all around cigarette tobacco flavors with inhale, exhale and aroma
Perfect for long time smokers and vapers looking for an authentic cigarette tobacco flavor
Incredibly accurate "Red" cigarette flavor
Use code VS25 for 25% off vape juice