Jam Monster Strawberry E-liquid (100ml)
A Quick Look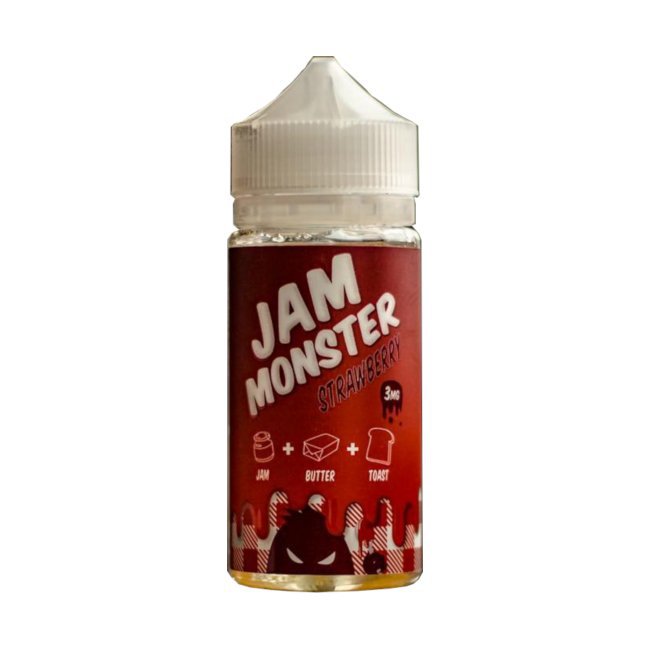 Quick Look at Jam Monster Strawberry (100ml)
Jam Monster Strawberry is a delicious ripe strawberry jam vape juice with soft, creamy butter notes on crunchy toast.  The flavors are well balanced and  are sure to please strawberry lovers looking for a good ADV.
Ripe Strawberry Jam w/ creamy butter on toast
makes for a good all day vape for strawberry flavor lovers
100ml Unicorn Bottle - (75% VG / 25% PG)
Free Shipping! Low Price Guarantee!