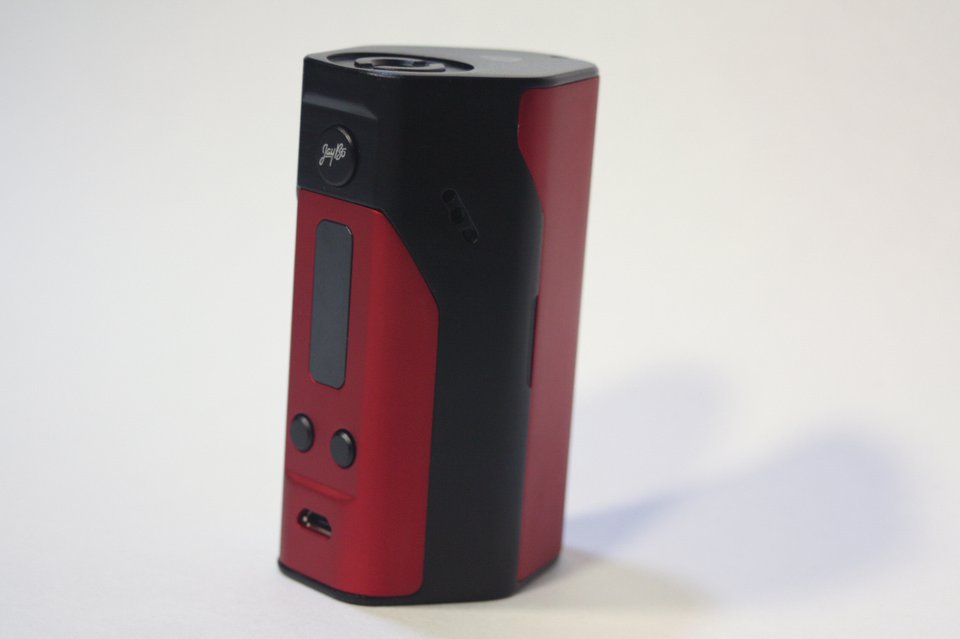 Wismec Reuleaux RX200 Specifications
Dimensions: 50.0mm x 40.0mmx 84.0mm
Ni/Ti/SS TC Modes, Wattage Mode
510 Spring Loaded Contact Pin
Resistance Range for TC: 0.05 - 1.0 ohm -for VW: 0.1 - 3.5 ohm
Upgradeable Firmware
Reverse Polarity Battery Protection in addition to other standard safety protections
 The RX200 is the one of the best mods I have used this year (2016) or should I just say ever. The RX200 has very stylish looks, the perfect grip design, abundance of power, the latest technology as it has the ability to be updated in the future, and it uses (3) common 18650 batteries . To top it all off, it's super affordable.  I think the RX200 is the best bang for your buck of any mod on the market up to this point. By the way it is the ultimate regulated mod for a cloud chaser.
Grip and Design
 The unique hexagonal appearance makes the RX200 stand out from others. It looks super sophisticated and futuristic. It has a magnetic back cover that makes it look very stylish in your hand and also helps with the grip. 
It comes in 4 different fashionable colors which are matte white, white, black, and red. The front and back magnetic plates can also be replaced if desired. You can easily have your own customized look. For example, if you buy the white wismec but have a black tank or rda you could buy a front and back faceplate kit for less than 10 bucks to match your rda to fit your taste. You can also get a variety of different silicone cases.
 It is easily one of the more comfortable mods I have held. It is a tiny bit heavy but what do you expect for so much power. It was a genius design to be able to hold (3) 18650 batteries and still be so comfortable.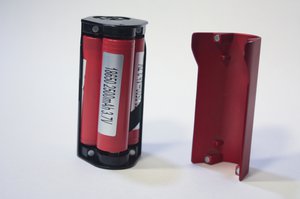 The ergonomic design of this device is shaped so that it is fired with your index finger (front firing). Which feels really natural on this device. On some mods that I've tried that are smaller, front firing can feel somewhat awkward since I have larger hands.
Temperature Control and Variable wattage
Batteries and Board
You can use it on low wattage to conserve battery life and still blow clouds or ramp it up 200 watts depending on your build. It can fire up to 200 watts with default firmware or you can take it up 250 if you upgrade your firmware(current upgrade able firmware V3.10 at this time).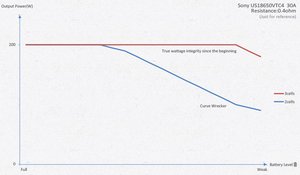 With the three battery configuration, batteries will maintain wattage integrity throughout the batteries charge. Meaning the last puff on the batteries life will be just like the first.  
As a safety note to the reader, you should use the same brand and rating for all three batteries you use on this device. The LG HE2 35a 18650s are a great choice for most regulated mods.
 The device can handle all the way down to 0.1 ohm which is as low as I've seen on any device.

Temperature control is getting a lot hype around the industry right now. I personally don't use temperature control because I use Kanthal wire. Using the temperature control feature will allow you to use Titanium, Nickel 200 and Stainless Steel wire in the range of 200F to 600F, and supporting resistances as low as 0.05 ohms.

Display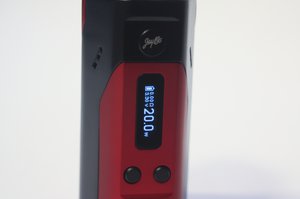 The Rx200 uses the same screen and same control board as the Eleaf iStick tc200w. The Rx200 has all the features from a high end device. Locking, stealth display, easily readable, and the list goes on.
One quick glance at the screen and you have all the information you need regarding your tanks current setup. One thing i really like is that the battery meter is very accurate unlike some other mods. The font that was chosen is very legible even on the smaller text which is appreciated.
Would I buy this device again?
This device has been a real workhorse for me over the last couple of months that I really like using with my geek vape griffen rta. It's great for lounging with or blowing clouds while playing video games. I bought it in red and black to go with my personality. 
This mod isn't a good travel vape but is perfect for the vapers who want a consistent and reliable rig that can be used with a wide array of tanks. This is currently one of my most used mods and give it the highest recommendation.
Very powerful, Blows Huge Clouds
Three battery configuration; good power curves for consistent firing at lower battery life

comfortable hand feel with front firing button

great factory look; easily customizable with replaceable plates

DNA10 for 10% off! Free 2 day shipping over $59!