Smoant Battlestar 200W
A Quick Look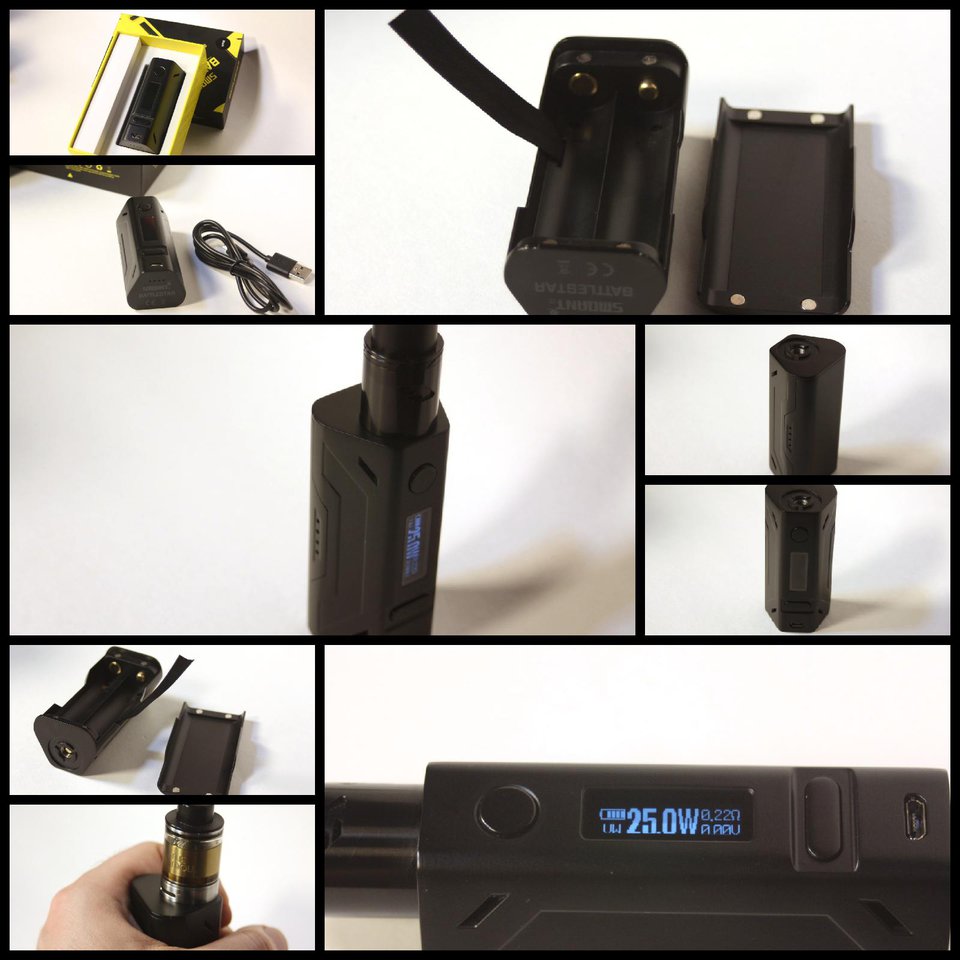 Quick Look at Smoant Battlestar 200W
The Smoant Battlestar was first released back in the second half of 2016 and has been one of the vape community's favorite two battery mods ever since.  It is powerful, feels good in the hand and is good looking.
Able to handle down to 0.1ohms, this mod is fast firing and is able to handle pretty much any build.  The Battlestar with go up to 200w in wattage mode but can also handle nichrome, titanium and three types of stainless steel in temperature control mode. It even has TCR for a more custom TC experience. 
It was the first two battery mod to feature the faux triangle shape that has become something of a trend. This shape gives it a comfortable hand feel and is easy to fire with the finger or thumb depending on positioning.
only fires up to 1.3 ohm but that is low wattage vaping territory and this mod may be overpowered for that situation

powerful device, fires down to .1 ohms at wattage up to 200w and supports temperature control for Ni, Ti, three types of stainless steel and has TCR for customization

ergonomic shape that feels good in the hand and can be fired with index finger or thumb based on your hand position

recessed area around spring loaded 510 pin for handling seepage

strong build quality and no more button rattle (Thanks Smoant for listening to customers)

magnetic secured battery door

usb charging and firmware upgradeable

reverse battery, low resistance, low input voltage, short circuit, overheating protection

Free Domestic Shipping over $50!