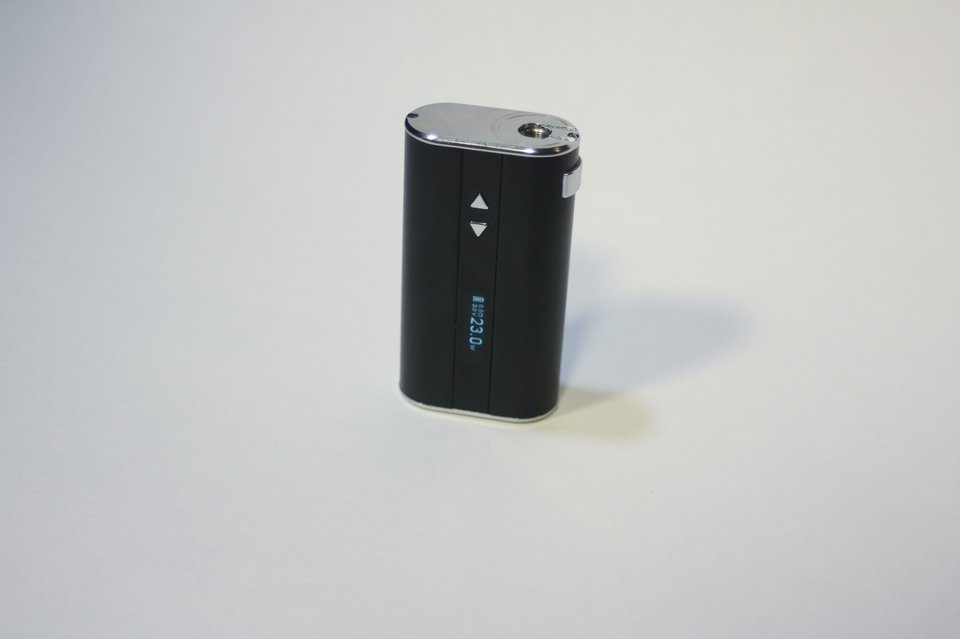 Eleaf iStick 50w Specifications
Dimensions: 3-1/4" x 1-3/4" x 7/8
510 Threaded

Variable Wattage (VW) and Variable Voltage (VV) mode
Maximum Output Wattage: 50 Watts
Adjustable Voltage: the voltage is adjustable from 2.0V to 10.0V
Adjustable Wattage: the wattage is adjustable from 5W to 50W
Minimum Resistance: from 0.2 ohm
Built-in battery: Capacity 4400mAh - to last all day long
Incremental OLED screen: battery condition, atomizer resistance, wattage and voltage
Battery Protections: atomizer short circuit protection, over 10 second protection and low voltage protection (battery lower than 3.3V)
Micro USB rechargeable: supports charging with a 1Amp wall adaptor which is faster
Temperature Alarm function: If the temperature of device is over 70℃, the output will shut off automatically and the screen will reflect "Temp Protection" for 5 seconds.
Side Charging Port: The USB charging port is on the side of battery
Spring Connector and Stainless Steel Thread: The spring connection base ensures its high adaptability. The connecting thread is made of stainless steel which makes it more durable
Easy to use mod for new vapers
Eleaf iStick 50w
This mod is a safe pick for new vapers who don't want to worry about buying chargers and multiple sets of batteries because it is all built in. Which also makes it great for traveling around. This mod goes well with tanks such as the Eleaf melo tank.

The Display
Design and Features
The Eleaf iStick 50 has a bright and crisp oled display that easily readable and has some really cool features . One feature I really enjoy is that it displays how long you have fired it after each pull. It's three clicks to adjust between wattage and voltage and five to turn it off and on (so it isn't firing in your pocket all day).

You can also lock your settings in by holding the button down which will prolong button life. Compared to the the 30 watt Eleaf iStick its buttons are more secure and do not rattle like the 30 watt box. The Eleaf 50 has a 23 mm 510 native spring loaded connection. Comes with multiple color options (Pink, Blue, Silver and Black). The round oval design makes it really comfortable and easy to hold.

Battery Life
 It has 2 built in 18650 batteries (which is 15 buck by itself). Easily accessible side charge so it doesn't get in your way and can stand up while charging. Battery life can last two days to a week depending on how much you vape. It last about 4 days for me personally.
Tank sold separately
This is only a box mod so you will need a tank. I use a Kanger tank on mine and it works beautifully. I know a lot of fellow vapers who use the aspire tanks on it. Eleaf Istick 50 watt box mod is going to be here over the long haul do to it's durability, weight, comfort, awesome features and battery life. This would be a key addition to any vaper noobie or expert. Vape on!
Would I buy it again?
I love this mod because of its comfort, weight, and while traveling around the assurance its going to work no matter what. It shares the same board and general design as most Eleaf products. This is a good mod for your vape arsenal when traveling. The answer is yes, I would buy it again.

The Eleaf 50 has a 4400 mah (milli amp per hour). Two to ten volts depending on the Ohms. Wattage is between 5-50 and minimum resitance will fire 0.2 ohms.
 This device originally came out in Jan. 2015