Uwell Valyrian (Sub-Ohm Tank)
A Quick Look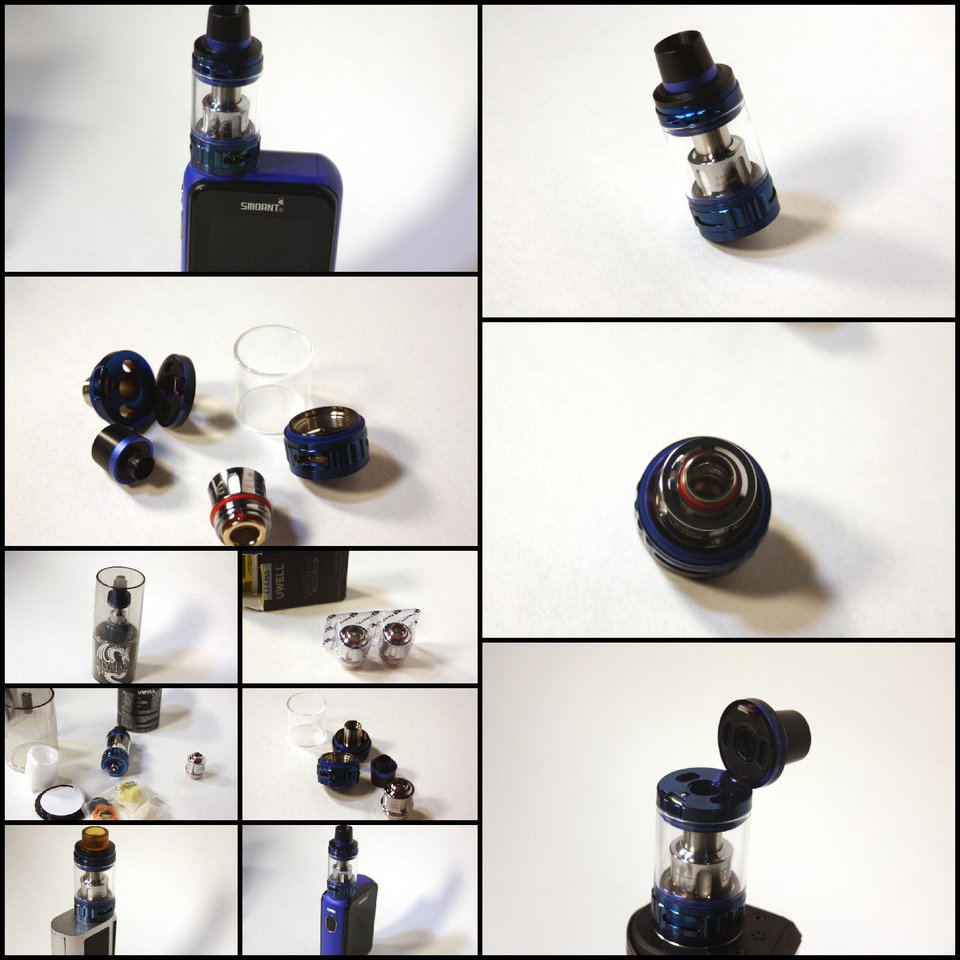 Uwell Valyrian Specifications
25mm diameter base

5ml capacity

dual 5mm x 8mm fill ports

triple adjustable airflow 3mm x 8.5mm each

stainless steel threaded 510 pin

24k gold plated contact

wide, threaded sub-ohm (quad) coils

flip top fill for convenience 
available in a wide variety of colors
easily swappable standard drip tip 
What comes with the Uwell Valyrian
(1) Valyrian Sub-ohm Tank

(2) 0.15 ohm coils 

(1) spare glass

(2) airflow pins (air shaping) in addition to pre-installed no shaped pin

(1) extra drip tip

(1) tip cover

standard spare parts pack

Quick Look at Uwell Valyrian
The Uwell Valyrian is the new sub-ohm tank from Uwell that takes several design cues from its sister tank, the enormously popular Uwell Crown line. 

Uwell designers tried to up the ante when they decided to add some extra features and a new quad coil system to make this a high quality sub-ohm tank with high performance.
One of the major pluses of this tank is the push button flip top. Filling is made fast, easy and convenient with its hinged design. The top is lined so leaking isn't a worry, however the hinge feels a little loose but doesn't effect the utility of this design.
The Valyrian features a new 0.15ohm quad coil design with the coils attached with the standard style threading.
Having quad coils packed into a wide housing really boosts flavor and vapor production. With lots of surface area on the coils to breath and come into contact with the wicking, ramp up time is very low and the vapor is thick and flavorful. 
The coils also features wide wicking ports which help for those rapid succession chain hits we all love.The draw back to fast wicking, thick vapor production and high power is the Valyrian is a bit of a thirsty beast.
In addition to the new coils, Uwell also features a new design element: swappable shaped airflow pins. There are two pins included, in addition to the default pin. These shaped pins are actually the contact with your mod and extend into the chimney opening in the coil. 
By default, the normal pin is installed, which doesn't extend. This one can be replaced with a spiral shaped pin to swirl the air giving it a kind of vortex or a wave pin which takes up some extra space boosting the flavor by condensing the air. Pretty cool little customization feature for sub-ohm vapers.
Overall, Uwell has released a high quality, high powered sub-ohm tank that really provides a very enjoyable experience with lots of flavor and vapor production.
hinged push button release top fill cap (Very Nice!)

very good, easily controllable triple airflow

lots of vapor production from the wide sub-ohm quad coils

fast coil break-in period on the coils

widely available coils

Free Shipping! Low Price Guarantee!