Tobeco 25mm Super RTA
A Quick Look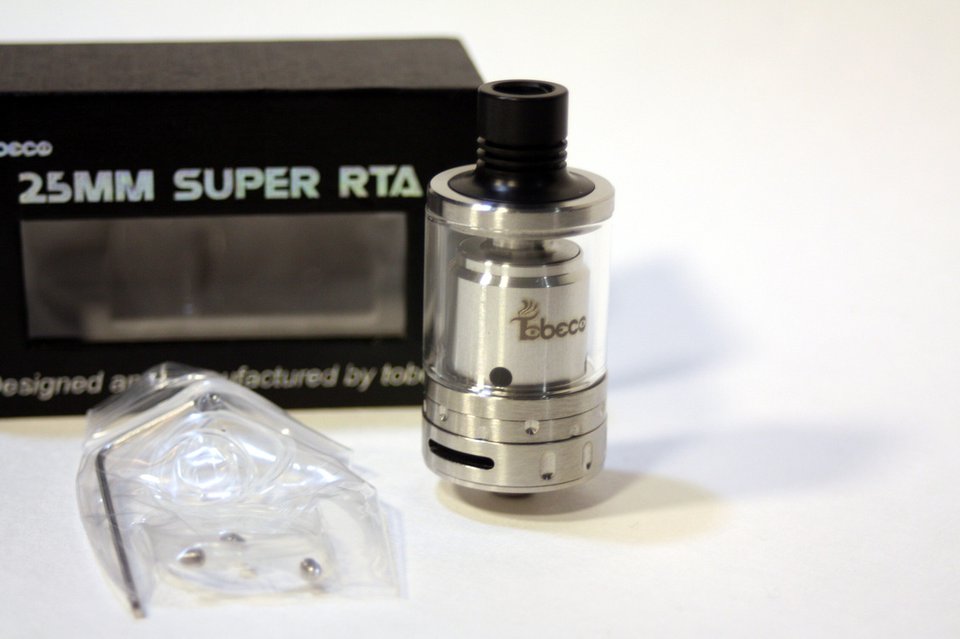 Quick Look at Toboeco 25mm Super RTA
machining / fit & finish
- designed good or appropriately
- does everything fit right
- sharp edges bad spots?
build deck – ease of use to replace coil / cartridge
airflow – control and juice flow options
filling and capacity
performance
accessories / tips / what comes with it
value for the money
verdict – would buy again? Buy for someone else
stuck with tip that doubles as the tank cap
some drilled holes aren't centered but doesn't impact function

Budget Vaping Friendly! Great price for the features and performance
easy build

clouds and flavor

DNA10 for 10% off! Free 2 day shipping over $59!