Smok TFV8 Big Baby Beast
A Quick Look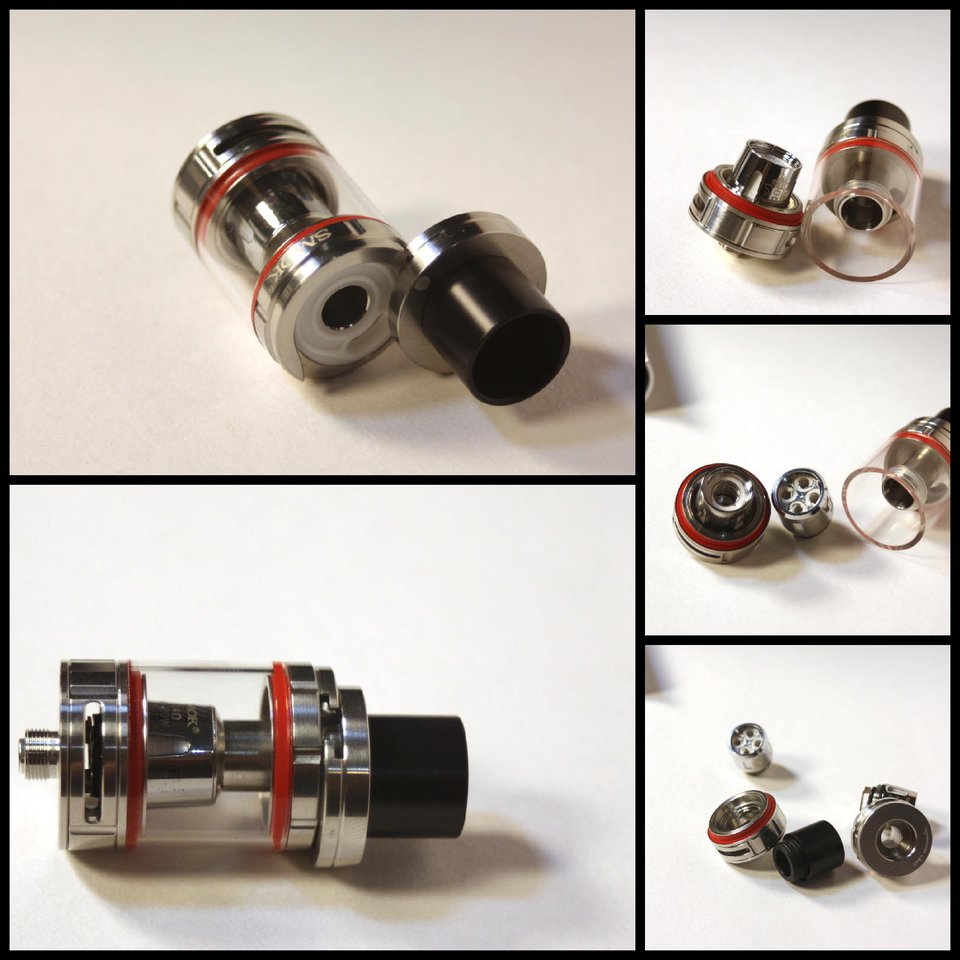 Quick Look at Smok TFV8 Big Baby Beast
Smok offers the Big Baby Beast which is a 24mm tank that is right between the Baby and the Cloud Beast.  
This tank is hugely popular and is featured in several of the sub-ohm vape kits currently being offered by Smok.  Thanks to its wide usage by vapers, coils are fairly cheap and can be found in pretty much every vape shop or store on the planet.
It produces huge, dense clouds and pretty good flavor which can all be customized thanks to a huge variety of coil options available in the V8 Baby line of coils.  Low ohm, high ohm, huge airflow, restricted airflow, multiple coils are all available.
This tank is has a simple and effective design, with easy swap coils, swivel top with wide juice port, lots of airflow and a large included Delrin drip tip.
need to switch glass to use the RBA section
This is a high performance, well designed sub-ohm tank that comes with:

swivel, top fill cap

comes with 2 Baby coils with various resistances (.15 quad and .2 sextuple)

replacement coil inserts are widely available 
RBA deck (an add-on that comes with tank but has to be purchased separately if the tank is part of a kit)

lots of airflow 

drip tip adapter

Free Shipping! Low Price Guarantee!