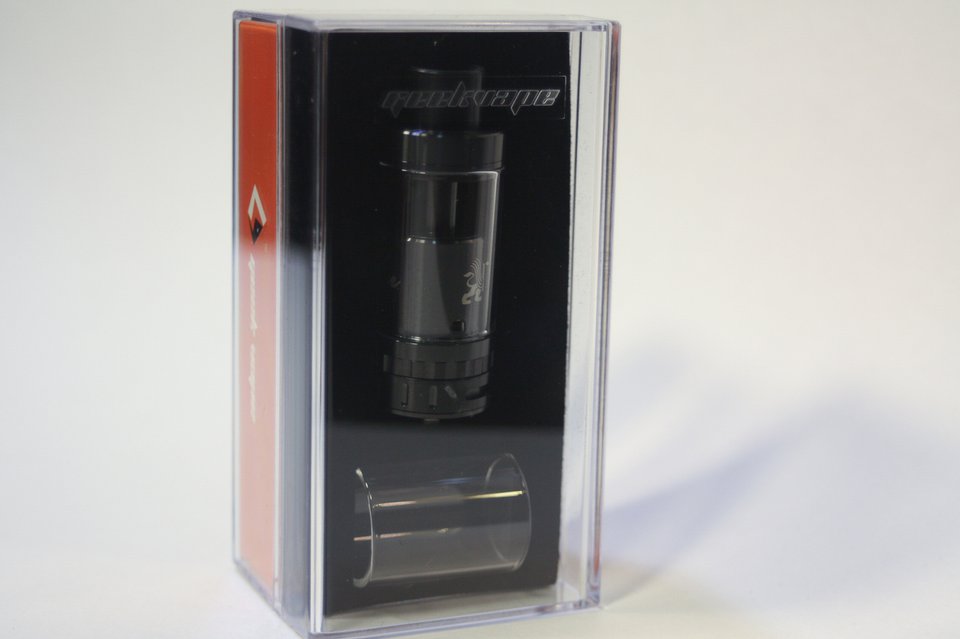 GeekVape Griffin Specifications
Huge Velocity Style Deck
Top Filling
Adjustable Juice Flow Control
Large Delrin Drip Tip and 510 Adaptor
Adjustable Gold Plated 510 Pin
Made of SS and Glass
3.5ml Capacity
2mm Post Holes
GeekVape Griffin Review 2017
Top Filling E Cigarette Rebuildable Tank Atomizer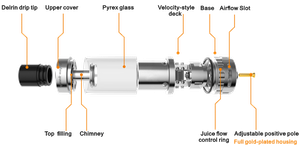 It has a 3.5 ml E-Liquid capacity and is very convenient and easy to fill due to the huge juice slots. It has juice flow control which you need to close before filling your tank. Made out of stainless steel and pyrex glass. 
Griffin is compatible with 13.5mm drip tip. You can also use your own drip tip with 510 connector.

Takes higher wattage as if it's nothing.
Griffin RTA
Wide Bore Delrin Drip Tip
510 Drip Tip Adaptor
Replacement Glass Tank Section
Spares bag with o-rings and post screws
Allen Key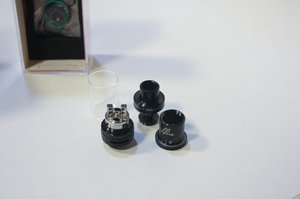 Easily rebuildable RTA
The GeekVape Griffin is a top filling two post velocity style deck with 2mm post holes with a large deck and Clapton coil compatibility. The easist deck to build on I have worked with.
Would I buy again?
Absolutely!! Extremely easy to work with and build on. Looks and works like a champion. I use mine with a Wismec Reuleaux RX200 and it is my favorite every day setup. Vape on and keep living that Vape Life.
3.5 ml capacity instead of the standard 4 (not really a big deal)
Easy to Build, 
 Large Build (Velocity) Deck
Premium performance for budget vapers
Brings out flavor
DNA10 for 10% off! Free 2 day shipping over $59!