Geekvape Peerless RDTA
A Quick Look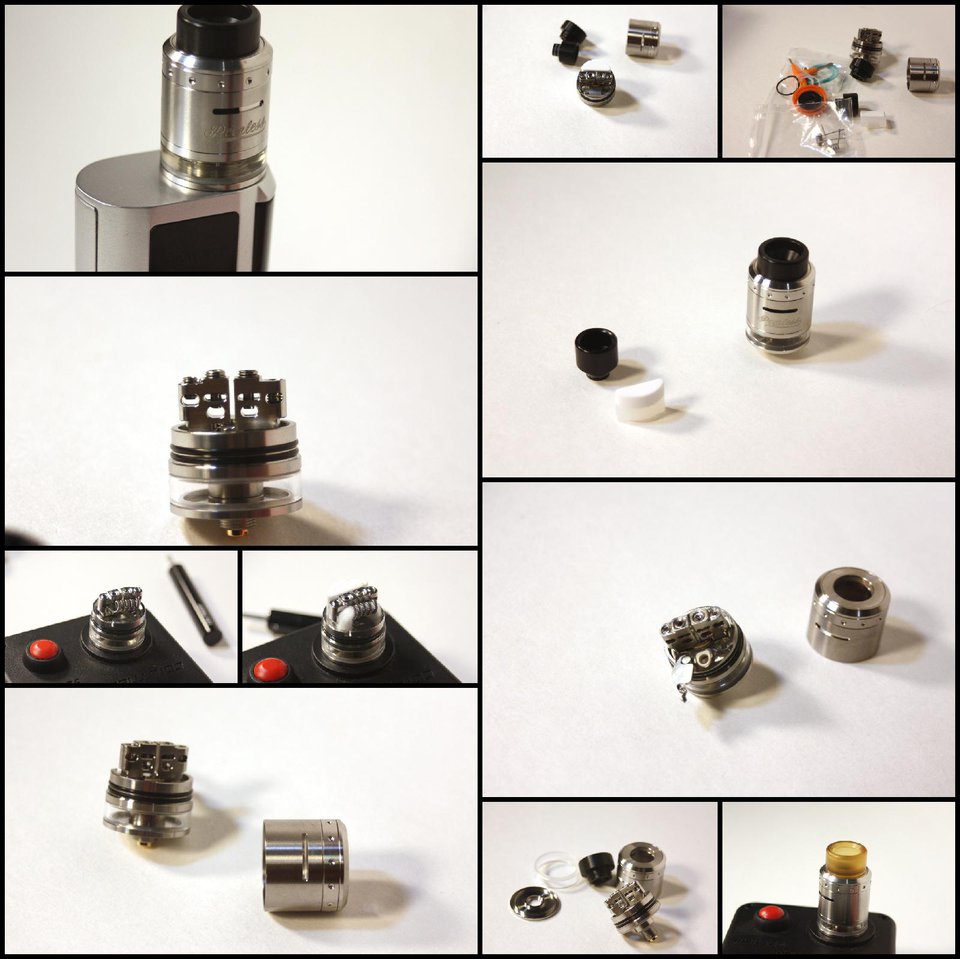 Geekvape Peerless RDTA Specifications
24mm diameter

4ml capacity; also available in a 2ml capacity (reviewed version)

two 12.5mm by 1mm airslots, with single airflow capability

PEEK insulator

Two Post Triple Terminal build deck design with single coil capability

hardened dog point grub screws

Three Terminal Per Post Design:
4mm by 1mm Slot Terminal

3mm by 2.5mm Shared Inner Terminal

3mm by 2.5mm Shared Outer Terminal

What comes with the Geekvape Peerless RDTA
one Peerless RDTA

one 810 drip tip

one 510 drip tip

one 510 drip tip adapter

spare glass

a ceramic block for single coil builds

a multi-tool

two premade coils

Quick Look at Geekvape Peerless RDTA
The Geekvape Peerless RDTA may be one of the best RDTAs of the year, thanks to its versatile build deck, single coil capability, high build quality and strong performance.
The Peerless RDTA has essentially all classic RDTA design features plus the killer build deck. This RDTA is like the fusion of the Geekvape Avocado and the Geekvape Peerless RDA. 
The two post, three terminal per post build deck is really suited to vaping enthusiasts with an adventurous spirit. It is capable of both single and two coil builds. 
For single coil: install one coil, trim and pop in the ceramic block. Done. For two coil, proceed as normal. 
However, having three terminals per post is far from normal. Building this deck is simple. It still need to have a lead of the coil in opposing posts, but now you have a variety of placement options depending on the size of your builds. 
There are lots of placement options here. This deck is one of those choose your own adventure type situations.
Everything is secured with top placed, hardened dog grub screws (tool included). Having hardened screws is a real plus here. This deck invites plenty of use.
The Peerless has a good flavor profile on both single and two coils builds. The airflow is easily controllable and provides the right amount of airflow for the selected build, even single coil. 
Geekvape has included both an 810, as well as a 510 (adapter included) drip tips. Every bit of performance is tune-able on this tank.
The build diversity of this deck, hardened screws, high build quality, and overall strong performance make this RDTA a survivor that will be used for some time to come. 
If you could only have one RDTA in your arsenal, the Geekvape Peerless RDTA is a solid choice.
juice port seems a bit small for larger glass stems but still usable
Incredibly versatile build deck with unique triple terminal per post design which makes for very diverse build options

capable of single coil builds with included ceramic block

capable of single airflow to match single coil build
hardened screws

great performance; great flavor and vapor production

high build quality
DNA10 for 10% off! Free 2 day shipping over $59!