Uwell Nunchaku 80W TC Starter Kit (Single Battery Tube Mod)
A Quick Look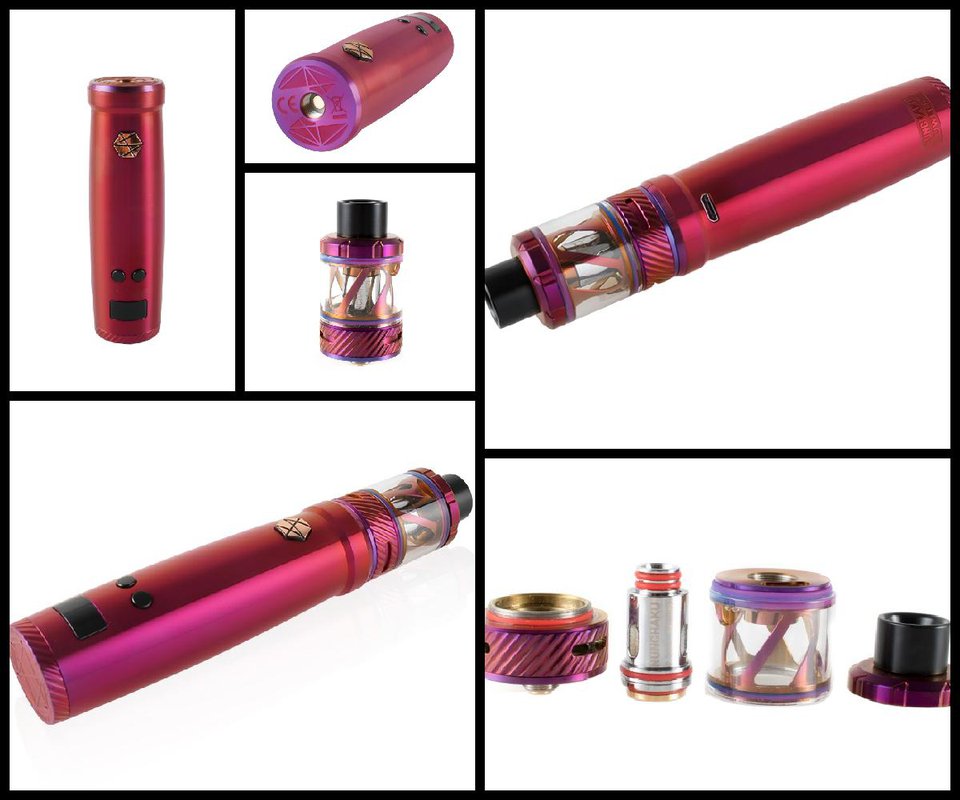 Uwell Nunchaku 80W TC Starter Kit Specifications
25mm diameter

5ml tank capacity

dual adjustable airflow - 10mm x 2mm slots

stainless steel and glass construction

mod is 5 - 80W - 0.1 ohm to 3.0 ohm rang

0.1 ohm to 0.5 ohm atomizer resistance range

0.96" OLED screen

TC - Ni200, Titanium, SS316 support with TCR and 0.1 - 1.0 ohm range

BYPASS mode for class mech style vaping
threaded top fill tank

plug and pull coils for easy changes

looks cool

What comes with the Uwell Nunchaku 80W TC Starter Kit
one Nunchaku mod

one Nunchaku sub-ohm tank

one pre-install 0.25 ohm coil

one 0.4 ohm coil

usb cable

spare glass

spare parts
Quick Look at Uwell Nunchaku 80W TC Starter Kit
The Uwell Nunchaku is an awesome looking tube mech mod inspired, single 18650, 80W temperature control starter kit. 
It comes in a wide array of of vibrant metallic colors and has a dynamic appeal for vapers looking for something different from big box mods.
The Nunchaku is takes a single 18650 battery and is able to fit in a control board inside its compact tube. 
Having the replaceable battery allows makes this an all the time kit and is has the same feature set as bigger regulated mods, included wattage and temperature control, even bypass mode.
The shape of the mod has a ergonomic shape that really feels like more of a handle than just a straight pipe shape that lends it a comfortable hand feel and easy firing.
The mod does have a spring loaded 510 pin and is able to take alternate tanks, with 25mm tanks looking the best.
The starter kit comes with a color matching, aggressive looking sub-tank that really makes this kit look cool.
The Nunchaku uses a plug and pull coil system like other recent Uwell sub-ohm tanks. The coils produce great flavor and plenty of dense clouds.
This is an awesome little single battery sub-ohm starter kit for vapers looking for a change of pace from big box mods without sacrificing any of vape experience.

wish this tank used crown 3 coils

screen isn't huge but it is all you need on a smaller single battery mod
strong flavor and vapor production

looks awesome!  - comes in lots of color options

travels well
5ml capacity with classic threaded top fill

bottom loading 18650 for all day vaping with a quick change

ergonomic shape with comfortable hand feel and easy firing

tank has a condensation holder to limit seepage

easy change plug style coils

DNA10 for 10% off! Free 2 day shipping over $59!