SMOK AL85 Alien Baby 85W TC Starter Kit Review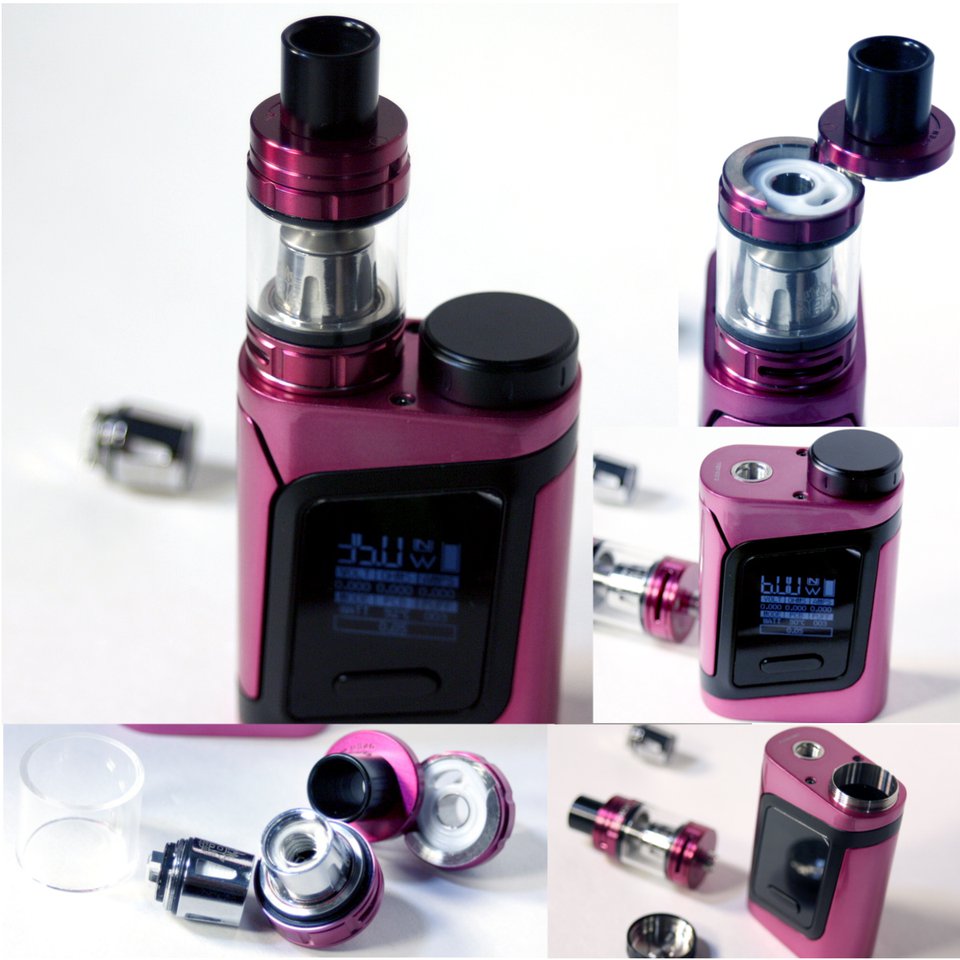 SMOK AL85 Alien Baby 85W TC Starter Kit Specifications
SMOK Alien Baby 85W TC Box Mod 

Single High-Amp 18650 Battery - Not Included

Dimensions: 71mm by 48mm by 27mm

Wattage Output Range: 1-85W
Min Atomizer Resistance: 0.06ohm
Temperature Range: 200-600F
SMOK TFV8 Baby Beast Tank

22mm Diameter

3mL Juice Capacity

0.2ohm V8 Baby-Q2 Dual Coil - rated for 30-80W | recommended 55-65W

0.15ohm V8 Baby-X4 Quad Coil - rated for 30-70W | recommended 45-60W

0.15ohm V8 Baby-T8 Octuple Coil - rated for 50-100W | recommended 60-80W

SMOK Alien Baby 85W TC Box Mod
Supports Ni200 Nickel, Titanium, and Stainless Steel Heating Elements
Memory Mode

HARD/NORM/SOFT Drawing Effects

Premium Zinc Alloy Construction

Full-Matrix OLED Display

Stealth Firing Mechanism

Ergonomically Placed Adjustment Buttons

Top-Loaded Threaded Battery Cap

510 Connection

Available in Black Gold, Red, Gunmetal, Silver, Pink, Iron man 

SMOK TFV8 Baby Beast Tank
Superior Stainless Steel Construction

High-Grade Glass Reinforcement

Convenient Top-Fill Design with Hinge Lock

Dual Adjustable Airflow Control at Base

Black Delrin Ultra-Wide Drip Tip

Patented Baby Turbo Engines Coil Structure

V8 Baby RBA - Two-Post Deck

510 Connection
SMOK AL85 Kit Review
Inspired by the all world favorite Alien 220W mod, Smok has done it again with this revolutionary starter kit. It's basically a mini alien 220 with a couple design elements from E leafs most popular mini mod the Istick Pico 75 watt. The Smok AL85 mod is paired with the TFV8 Baby Beast tank to make in my opinion the best starter kit on the market right now right next to the Smok G150 kit. Smok is definitely on top of the vaping game right now.
The AL85 has 85 watts of power with ergonomic squeeze to fire mechanism and the signature colored accenting pattern. It has a top battery slot that is different from other mods with a top battery slot, which is powered by one 18650 battery and more convenient to replace. The clear and precise OLED screen offers an entirely new operation interface. More vaping data for you, such as VW/TC/MEMORY MODE, vaping effect, voltage, battery life, resistance value providing extensive information within an easy-to-read operational interface. The Alien Baby Mod also has a sophisticated temperature control that has on board support for Ni200 Nickel, Titanium, and Stainless Steel heating elements. The Alien Baby provides various Memory Modes and drawing effects as well. 
The baby beast tank is essentially the same as the big baby tank but with smaller capacity. Has a adjustable airflow system that brings an extremely open draw. Airflow can be adjusted freely by turning the ring at the base of atomizer. As a well-balanced dynamic range with 3mL juice reservoir, precision airflow control, signature hinged top-fill system, and the new Baby Turbo Engines coil structure. The Baby Beast Coil Family is based off of the high performance V8 line, retaining much of the same performance profile despite the size. 
small, compact design with a comfortable hand feel

easy to use, squeeze fire

the screen has lots of data and is easy to read

secure single battery compartment

sub-ohm tank (Baby Beast) is a strong performer with widely available coils packs

Use code VS25 for 25% off vape juice