ELeaf iStick Pico 75W TC Starter Kit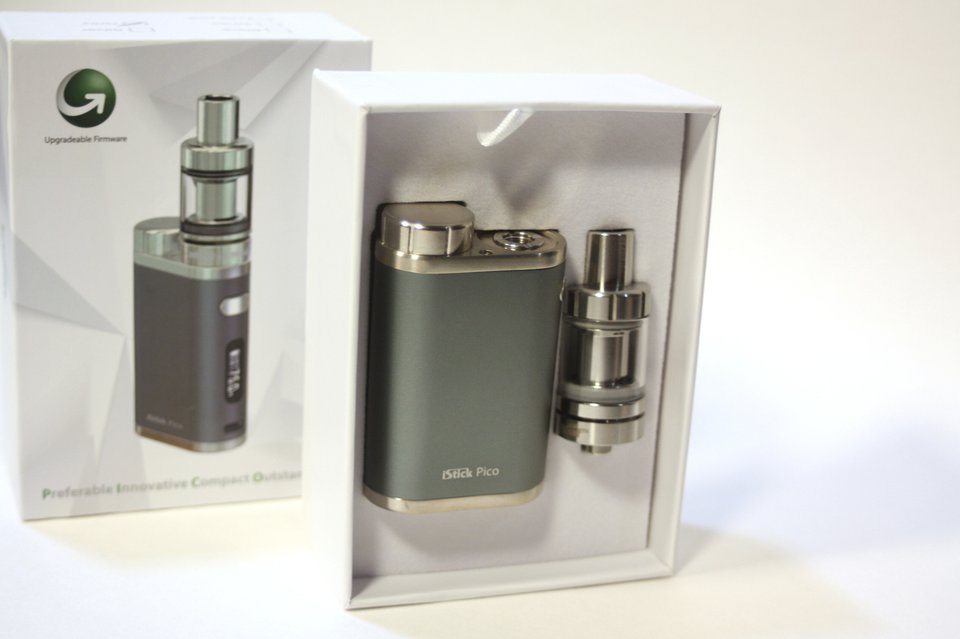 Spring Loaded 510 Connection
75W

Upgradeable Firmware

Full Temperature Control Output

Ni200 Nickel, Titanium, Stainless Steel
Three Memory TCR Mode

200 to 600 degrees Fahrenheit Range
Eleaf iStick Pico 75W TC starter kit
Pico starter kit by Eleaf with the Melo 3 mini sub ohm tank
 Newest mod to the Eleaf family and overhaul guided by Jay Bo designs, when it comes to the everyday vaper theEleaf iStick Pico 75W TC starter kit could be the best buy out there for new and everyday vapers in particular. The pico stands for preferable, innovative, compact, and outstanding.
Eleaf iStick Pico 75W mod
The Pico is one of the most compact 18650 mods ever to hit the market and it has the ability to fire up to 75 watts and has switchable VW/Bypass/TC-Ni/TC-Ti/TC-SS/TRC modes. Enormous range and capability for it's size and the price is just as tiny but there is nothing tiny about the clouds you will be blowing.  
Powered by one single 18650 battery with a top e liquid filling and hidden airflow design makes it one of the most comfortable and lightweight mods on the market. With the ability to fire from 1w to 75w and .1 to 3.5 ohm atomizer resistance with tempature control mode that supports Ni200 Nickel, Titanium, and Stainless Steel heating elements. The three memory TCR mode allows you to have precise control over the device.
The iStick Pico has a average size and very bright legible OLED screen that displays output wattage, output temperature, atomizer resistance, and battery life.

Melo 3 Mini Sub-Ohm Tank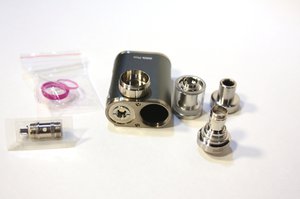 Pairing the Melo 3 sub-ohm tank with the Pico makes for a superb setup. It has a 2ml e liquid capacity allowing for it to be shorter in length but you will have to refill it more. It uses a factory coil head that is cross-compatible with the Aspire Atlantis style heads used by a number of popular sub-ohm tanks.
 The kit comes with two vertical Kanthal coils in 0.3 ohms and 0.5 ohms  with  ranges of 30 to 80W and 30 to 100W. 
I use the 0.3 ohm head and it is very satisfying and full of flavor. I chain vape and noticed the melo 3 tank will get warm but not hot. This sub-ohm clearomizer tank was a perfect match with the pico as I stated before.
I would definitly buy the ELeaf iStick Pico 75W TC Starter Kit again it is one of the MVP's of my vape arsenal.
front button can be a little awkward for larger hands
tank only holds 2ml of liquid 
Perfect size for traveling, on the go vaping

good hand feel

familiar styling and interface

excellent tank pairing, capable of mouth to lung and direct lung 

good choice for new vapers

Free Shipping! Low Price Guarantee!